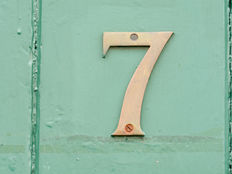 With uncertainty around interest rates, inflation, and the possibility of recession, most investors will benefit by staying within the short to intermediate part of the curve when allocating to fixed income ETFs.
Similarly, opting for balanced fixed income exposure as opposed to making big bets is recommended in the current environment. Jason Bloom, Invesco's head of fixed income and alternatives ETF Product Strategy, told VettaFi that the front end of the curve is more favorable from a risk/reward perspective, even if a recession is coming.
Invesco has seven ETFs in its fixed income lineup that are well positioned for the current environment.
Invesco PureBeta 0-5 Yr US TIPS ETF (PBTP )
PBTP offers exposure to shorter duration TIPS. Many investors believe that by the time you've bought TIPS, it's too late. However, investors might be missing out by avoiding TIPS in the current environment.
See more: Too Late to Buy TIPS? Invesco Fixed Expert Says 'No'
---
Content continues below advertisement
Invesco Senior Loan ETF (BKLN )
BKLN tends to be more defensive than the fund's active competitors. It has also outperformed its active competitors over the last 12 months as the market has become more complex.
For investors looking for high yield, BKLN offers a conservative, lower duration approach. Bloom said BKLN is a higher-quality, lower-risk way to go high yield.
Invesco Variable Rate Investment Grade ETF (VRIG )
VRIG aims to boost income while limiting vulnerability to interest rate increases. The fund aims to limit duration to one year. Bonds with shorter duration are better positioned for higher interest rates than longer-term debt.
2– to 5-Year Investment Grade Corporate BulletShares ETFs
BulletShares ETFs offer the potential for monthly income and a cash distribution at the fund's expected termination, similar to individual bonds. BulletShares can be used for various investment strategies, including potential rising interest rate protection, bond laddering, and lifestyle-driven planning.
The Invesco BulletShares 2025 Corporate Bond ETF (BSCP B+) and the Invesco BulletShares 2026 Corporate Bond ETF (BSCQ A-) are among the most popular BulletShares ETFs with investors right now.
Invesco AAA CLO Floating Rate Note ETF (ICLO )
ICLO actively invests in floating rate notes issued by CLOs rated AAA or of equivalent quality. Bloom said ICLO picks up 70 basis points over treasuries while staying AAA and floating rate.
Invesco Taxable Municipal Bond ETF (BAB )
For the longer duration exposure, BAB has been really well received lately, Bloom said. BAB is the only taxable municipal ETF available in the marketplace, according to Invesco. As of December 31, the fund's 30-day SEC yield was 4.96%.
BAB provides diversification from other areas of the Bloomberg US Aggregate Bond Index.
Invesco Total Return Bond ETF (GTO )
GTO is an ideal fit for investors looking for an active total return portfolio. GTP allows investors to farm out decisions to Invesco's fixed income portfolio managers on when to add risk (or not), as well as how to play with duration.
For more news, information, and analysis, visit the Innovative ETFs Channel.