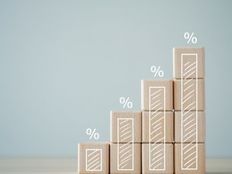 Defensive strategies lagged while high beta and growth led among factors during the first quarter.
What worked best during the first quarter was a sharp pivot from what worked in 2023. While yield- and value-oriented factors dominated in 2022, they were the worst performers in March. Meanwhile, high beta and growth were among the three worst-performing factors last year, but they were the two top-performing factors during the first quarter of 2023.
The S&P 500 rose by 3.7% in March, bringing its return for the first quarter of 2023 to 7.5%. The best-performing S&P 500 factor index during the first quarter was high beta, up 12.5%, trailed by growth, which was up 5.9%.
The gap between value and growth was negligible in January and February, but in March, growth outperformed by 4.5%, according to S&P Dow Jones Indices.
The market has favored large companies and growth stocks this year, and a flight to quality sentiment meant that information technology and communication services were the best-performing sectors for the quarter, up 22% and 21%, respectively, according to S&P Dow Jones Indices.
Investors can add exposure to the high beta factor index with the Invesco S&P 500 High Beta ETF (SPHB B+).
SPHB's methodology introduced sector tilts to a portfolio. Compared to the S&P 500, high beta is significantly underweight to healthcare and consumer staples, while overweighting the informational technology and consumer discretionary sectors.
SPHB has $593 million in assets under management and has taken in $129 million in net flows over a three-month period. SPHB charges a 25 basis point expense ratio.
Holdings in SPHB as of April 3 include NVIDIA Corporation (NVDA), Advanced Micro Devices Inc. (AMD), Monolithic Power Systems Inc. (MPWR), Meta Platforms Inc. (META), and Caesars Entertainment Inc. (CZR), according to ETF Database.
---
Content continues below advertisement