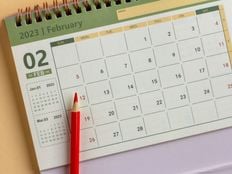 The (SPGP A-) was among Invesco's most popular ETFs in February, as measured by net flows.
SPGP has seen a jump in research and flows in recent months as investors look for a fund offering both growth and value characteristics. While many funds prioritizing quality and value have underperformed over a longer period, SPGP has maintained notable outperformance over the S&P 500 in various market environments.
SPGP saw $443 million in flows in February, bringing year to date flows to $689 million. The $2.7 billion fund saw $1.2 billion in net flows last year, a pivot from 2021 when the fund saw $442 million in inflows, and 2020 when the fund saw $173 million in outflows.
"Advisors have sought stable growth companies given the market volatility and uncertain earnings environment," Todd Rosenbluth, head of research at VettaFi, said.
Nick Kalivas, head of factor and core equity product strategy for Invesco, said he thinks allocating to a GARP ETF will be a secular trend. Going into 2022 and the rising rate economic environment, many investors were buying growth at any price as there was a reward for taking on a lot of risks and growthy names.
"A lot of investors are going to be thinking more about GARP-like strategies when they're looking for growth but they want to have some guardrails on it, and so I think that this is something we're probably going to see continue," Kalivas added.
The fund has a track record of outperforming the S&P 500. SPGP stands out for its ability to generate solid performance in both growth- and value-oriented environments, as it tilts toward both the growth and value factors — something highly unusual to see in one ETF.
SPGP also has some quality characteristics, as well as tilts toward the small size factor because it weights securities by growth instead of market cap, it tends to be smaller down the market spectrum in terms of where performance is generated.
SPGP has increased 5.3% year to date as of February 28, while the S&P 500 has climbed 3.7%, each on a total return basis. In 2022, SPGP fell -13.83% while the S&P 500 declined -18.11%.
For more news, information, and analysis, visit the Innovative ETFs Channel.