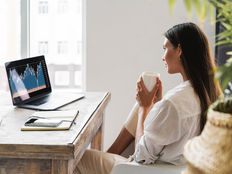 Advisors looking for quality exposure due to market uncertainty should consider opportunities down the cap spectrum.
SPHQ is a favorite fund among investors for providing quality exposure, but investors may be missing out on smaller capitalization companies. For quality exposure to mid- and small-cap companies, investors can look to Invesco S&P MidCap Quality ETF (XMHQ B) and the Invesco S&P SmallCap Quality ETF (XSHQ B-).
Many investors turned to ETFs in the first quarter that invest in higher-quality companies with strong financial profiles such as low debt leverage, consistent earnings, and ample free cash flow generation, according to Todd Rosenbluth, head of research at VettaFi.
Comparing SPHQ, XMHQ, and XSHQ
SPHQ is a fund giant with $4.8 billion in assets under management. The fund comprises 100 companies from the S&P 500 that have impressive quality scores. These scores are calculated based on three fundamental measures: return on equity, accruals ratio, and financial leverage ratio.
SPHQ includes many mega caps and household names, such as Microsoft (MSFT) and Apple Inc (AAPL).
---
Content continues below advertisement
XMHQ tracks an index that includes the 80 securities in the S&P Midcap 400 Index that have the highest quality scores, calculated using the same proprietary factors as SPHQ. The fund has $769 million in assets under management.
Names in XMHQ include Manhattan Associates Inc (MANH) and Toro Company (TTC).
XSHQ, the newest of the three funds, launched in 2017, has $29 million in assets. The fund is composed of 120 securities in the S&P SmallCap 600 Index that have the highest quality score, computated in the same way as SPHQ and XMHQ.
XSHQ includes names such as SM Energy Company (SM) and Mueller Industries Inc (MLI).
The quality factor introduces sector tilts to a portfolio. Compared to the cap-weighted S&P 500, SPHQ overweights IT, energy, and consumer staples, and underweights financials, consumer discretionary, and communications, as of December 30.
SPHQ charged 15 basis points, XMHQ charges 25 basis points, and XSHQ charges 30 basis points.
For more news, information, and analysis, visit the Innovative ETFs Channel.