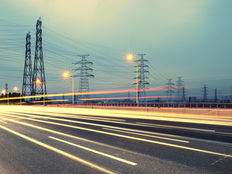 A risk-off shift to safe haven sectors like utilities is apparent by looking at ETF provider Invesco's latest fund performances within the past month.
Leading the pack is the Invesco S&P 500 Equal Weight Utilities ETF (RYU A-). It's an opportune time for investors to add more quality to their portfolios, especially given that the global markets are still tacking the last Covid-19 variant.
"Wall Street has been suffering from severe volatility over the past three weeks, thanks to the resurgence of coronavirus globally in the form of its new variant – Omicron," a Yahoo! Finance article noted. "Moreover, Fed Chairman Jerome Powell's comment in the Senate testimony indicating a likely shift in central bank's policies toward a more hawkish stance added to the volatility."
"With market fluctuation becoming a regular phenomenon in the past three weeks, investors have started shifting funds to defensive sectors like utilities," the article added further.
RYU seeks to track the investment results of the S&P 500® Equal Weight Telecommunications Services & Utilities Index. The fund generally will invest at least 90% of its total assets in the securities that comprise the underlying index. The underlying index is an equal-weighted version of the S&P 500® Utilities Index.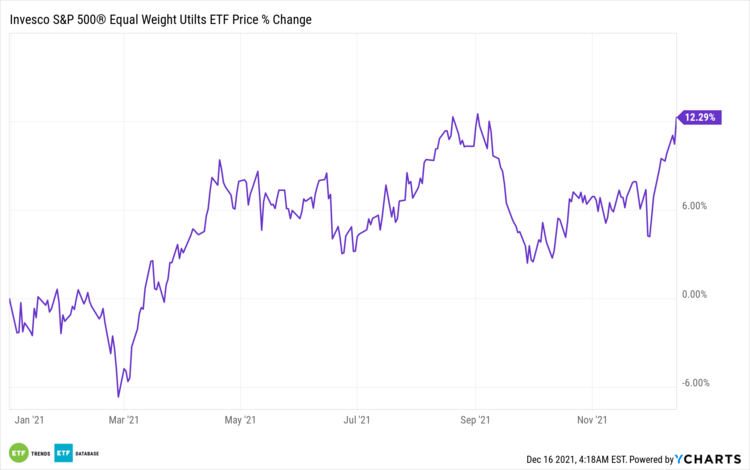 De-Risking By Minimizing Concentration
At the heart of RYU's strategy is its equal weight distribution when it comes to its holdings. The fund is never too top-heavy in one or a few stocks, allowing investors to de-risk by spreading the volatility over a number of holdings.
"As the S&P 500 has grown ever more top-heavy, many investors in products tied to the Index have found themselves facing historic levels of concentration risk, the likes of which passive investors have not seen since 1970 — half a century ago. Such a high concentration in the S&P 500's top five holdings potentially leaves investors vulnerable in the event that the companies' current high valuations fall back to earth," the Invesco website noted.
"Investors concerned about the growing concentration risk in traditional market cap-weighted indexes may want to consider an equal weight approach," the website added. "An equal weight approach can provide diversification benefits and reduce concentration risk by weighting each constituent company equally so that a small group of companies does not have an outsized impact on the index. Invesco S&P 500® Equal Weight ETF (RSP) takes an equal weight approach to the S&P 500, with each of its 500 constituent companies allocated approximately a 0.2% weighting in the portfolio."
For more news, information, and strategy, visit the Innovative ETFs Channel.
---
Content continues below advertisement