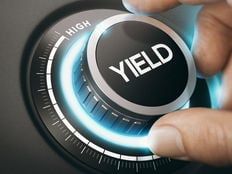 Institutional Income Strategies Channel
After an historically bad year for bonds in 2022, high yield bond issuers entered 2023 from a position of strength. And according to fixed income specialist BondBloxx, they're likely to remain resilient entering the second half of the year.
"This stronger fundamental starting point is a clear differentiator of this economic cycle," according to the BondBloxx 2023 Midyear Fixed Income Market Outlook. "High yield balance sheets remain well-positioned, with leverage statistics near pre-pandemic lows, and interest coverage measures near multi-year highs."
And while corporate defaults could be slightly higher in 2H23, BondBloxx projects that the default rate at year end won't exceed its long-term average.
See more: BondBloxx 2023 Midyear Fixed Income Market Outlook
Express Sector Views Through High Yield ETFs
So, for investors looking to add more to their portfolio, they may want to consider sector positioning. Industry sector positioning can help investors express their sector views, according to BondBloxx.
For example, investors interested in high yield industries that benefit from resilience in the U.S. consumer may want to consider the (XHYC ) and/or the (XHYD ).
Meanwhile, investors attracted to the industry with the strongest balance sheets and fundamentals should look into the (XHYE ). And for investors drawn to an industry that has exhibited resilience in earnings and balance sheet strength, the (XHYI ) may be for them.
These funds are part of a suite of seven sector-specific high-yield bond funds from BondBloxx.
---
Content continues below advertisement
Year-to-date 2023 US High Yield Performance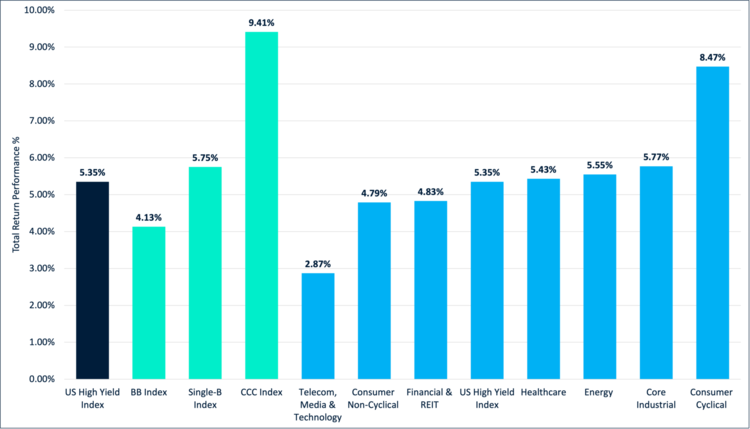 A Growing and Innovative Fixed Income Manager
BondBloxx was launched in October of 2021 to provide precision ETF exposure for fixed income investors. Its first funds — the aforementioned seven sector-specific ETFs — were launched in February 2022.
Now, BondBloxx offers 19 ETFs that span U.S. Treasuries, industry- and credit rating-specific high-yield bonds, and emerging markets bonds. The firm exceeded $2 billion in assets under management in early August.
VettaFi's head of research Todd Rosenbluth called BondBloxx "one of the more innovative providers of fixed income ETFs."
"They offer advisors and investors the opportunity to target duration with risk-off government bonds," Rosenbluth said. "In addition, they have a suite of credit quality focused high yield ETFs for those willing to take on additional risk for higher rewards."
For more news, information, and analysis, visit the Institutional Income Strategies Channel.