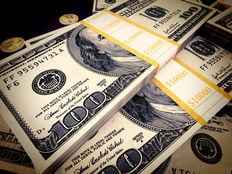 Investor Tools & Resources
Sometimes it's nice to have investment information and analysis delivered right to your email inbox. Whether it's on a weekly, bi-weekly, monthly or quarterly basis, a newsletter can keep you up to date on the news, as well as provide valuable insight into what might happen down the road.
Quick note: If you're looking for the ETF Database Free Daily Newsletter, you can subscribe to that here
Now that ETFs are becoming more popular, it is no surprise that the breadth of investment newsletters has expanded to include them. If you are looking for news, information, commentary and analysis related to exchange traded funds, you can get it from a number of newsletters — some of them are even free. Even if a site requires a paid subscription to a newsletter, it is possible to in many cases get a free trial and test it out before purchasing.
ETF Newsletters
These are some of the best ETF newsletters available to investors.
---
Content continues below advertisement
Name

Twitter Followers
Facebook Likes
LinkedIn Followers
ETF Guide
1,596

ETF Guide

ETF Guide has a free newsletter that focuses on the latest news and information in the world of exchange traded funds. You also receive trend analysis and trading ideas when you subscribe.

Recent Feed Items:

The Market Oracle

The Market Oracle

The Market Oracle offers a financial markets newsletter that devotes a portion to ETF happenings. See how the overall market is doing, and understand how that fits in with your ETF investment strategy.

Recent Feed Items:

Weekly Wealth Letter

Weekly Wealth Letter

Weekly Wealth Letter is general investment newsletter, with some emphasis on exchange traded funds. It also includes information on stocks, bonds, commodities and currencies, which could be helpful to you if your ETFs include these financial instruments.

ETF Trend Trading

ETF Trend Trading

ETF Trend Trading offers a free newsletter with tips and "insider secrets" about trend trading. The newsletter, however, is designed to lead you into a trading course.

Recent Feed Items:

Simple Stock Trading

Simple Stock Trading

This newsletter provides bi-weekly insight into the stock market, including ETF trading ideas. The author of this newsletter trades stocks for a living, so the focus is more on the short term.

Recent Feed Items:

ETF Maximizer

ETF Maximizer

The ETF Maximizer is a newsletter that helps ETF investors manage their investments.

Recent Feed Items:

FundzTrader

FundzTrader

This is a regular newsletter focused on mutual funds and ETFs. In addition to receiving analysis and ideas, you can also sign up for an email course that includes techniques for portfolio management and information on building your own hedge fund.

Recent Feed Items:

About.com
16
11,067
126

About.com

About.com provides a blog on ETFs — and a newsletter. The ETF guide offers a free weekly newsletter that can keep you up-to-date on ETFs, and how to more effectively trade them.

ETF Channel
1,379

ETF Channel

The ETF Channel offers a weekly newsletter for ETF investors.

Recent Feed Items:

Money and Markets
1,859
20,754

Money and Markets

Money and Markets provides a daily newsletter that focuses on a number of different types of investments. However, a portion of each newsletter is devoted to different ETFs. One issue even devoted a significant amount of space to trading gold ETFs.

Recent Feed Items:

ETF Expert
2,832

ETF Expert

ETF Expert offers a weekly newsletter full of information and news on ETFs. Investment insights are also included. ETF Expert also offers a subscription to alerts, as well as a regular podcast.

ETF Digest - Dave's Daily
3,924

ETF Digest - Dave's Daily

The ETF Digest offers "Dave's Daily" – a daily newsletter for ETF investors.

ETF Daily News
6,881
3,583

ETF Daily News

ETF Daily News offers a daily newsletter and well as a free e-book to subscribers.

The CheatSheet
29,479
45,503
3,670

The CheatSheet

The ETF Newsletter from The Cheat Sheet offers investors ETF insights.

Recent Feed Items:

Successful Investment
37,572

Successful Investment

Successful Investment is a weekly newsletter that focuses on the numbers that drive the market. The focus is on technical analysis, and explaining trends in understandable language.