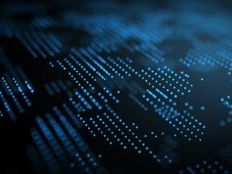 Leveraged & Inverse ETF Channel
There appears to be no end in sight when it comes to big tech's layoffs. A recent Investor's Business Daily article noted that more layoffs could be ahead for the rest of 2023.
Despite the layoffs, the NASDAQ-100 is still up about 10%. The market could be responding favorably to the layoffs, with profitability forecasts increased amid the cost-cutting measures.
That could be tempered, however, with decreased consumer spending as inflation fears continue to rack the economy. During the height of the pandemic, there was an increased reliance on online shopping for the purchase of goods and services.
With stubborn inflation looking to stick around for the rest of the year, this could hurt the bottom line for tech. The markets will continue to be on Fed watch, but getting inflation under control won't be an overnight accomplishment, so this will continue to affect consumer spending.
"First, as we saw customers accelerate their digital spend during the pandemic, we're now seeing them optimize their digital spend to do more with less," said Microsoft CEO Satya Nadella. "We're also seeing organizations in every industry and geography exercise caution as some parts of the world are in a recession and other parts are anticipating one"
ETFs to Consider
Fluctuations in big tech will open opportunities for traders who want to utilize leverage. Specifically, the (TECS B+) and the (TECL A-) — both funds track the daily performance of the Technology Select Sector Index, which is provided by S&P Dow Jones Indices and includes domestic companies from the technology sector with 300% leverage.
Traders can also look at single-stock ETFs that can give traders exposure to big tech companies without having to use a margin account. For those seeking to trade Amazon stock: the (AMZU ) and the +Direxion Daily AMZN Bear 1X Shares+ (AMZD ).
Traders looking at Microsoft can look to the (MSFD ) and the +Direxion Daily MSFT Bull 1.5X Shares+ (MSFU ). For Google, consider the (GGLS ) as well as the (GGLL ).
Having the ability to trade both bullish and bearish sides offers flexibility, especially given the volatility of the tech sector. Adding an extra dose of leverage gives traders the opportunity to maximize gains when their intuitions on market movements prove correct.
For more news, information, and analysis, visit the Leveraged & Inverse Channel.
---
Content continues below advertisement