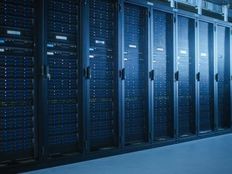 Leveraged & Inverse ETF Channel
It might take more than cost-cutting measures like layoffs to convince investors that big tech is doing what it can in order to stave off another 2022 performance. That said, bearish traders could be lying in wait to pounce if big tech can't get its act together in 2023.
High inflation was enough to put big tech in a bearish tailspin, causing companies to slash their payrolls amid a gloomy market forecast. Big tech had to trim much of the payroll it accumulated during the height of the pandemic and as the world returned to normal in 2022, so did valuations of big tech companies.
"By far the biggest differentiator among these mega-cap players appears to be the market's perception of expense control," a Yahoo! Finance article succinctly put it. "This was the market's biggest worry with Meta and they seem to have done an excellent job of revising the narrative in their favor. Alphabet and Amazon made the right noises on that front, but the market doesn't seem to be convinced that they are doing all they can to get on top of the issue."
"For example, Alphabet has already announced lay-offs and noted on the call that they are slowing the pace of hirings, but they ended up exiting 2022 Q4 with a net addition to payrolls," the article added further. "Apple, on the other hand, seems to have a lot of credibility on this count, with the company's gross margin outlook for the current period (2023 Q1) confirming that view."
Leverage the Bearish Tech Trade
On the macro front, the capital markets are still awaiting whether the U.S. Federal Reserve will continue its path of rate hikes in order to keep inflation in check. The recent jobs data showed that more companies added to their payroll, which could give the Fed all it needs to stay on course with rate hikes.
We all saw what inflation did to big tech last year and that trend could continue. It's unwelcome news for bulls, but for bears, it's music to their ears.
That said, bearish traders may want to give the (TECS B+) a closer look. TECS seeks daily investment results that equate to 300% of the inverse (or opposite) of the daily performance of the Technology Select Sector Index, which is provided by S&P Dow Jones Indices and includes domestic companies from the technology sector.
For more news, information, and analysis, visit the Leveraged & Inverse Channel.
---
Content continues below advertisement