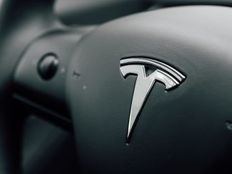 Leveraged & Inverse ETF Channel
Tesla stock is quickly putting 2022 behind it with a strong performance out of the gate in the first month of the new year. As such, market analysts are gushing over the electric automaker, upping their ratings with bullish vibes.
"On Monday (January 31), Berenberg analyst Adrian Yanoshik upgraded Tesla to 'Buy' from 'Hold' and lowered the price target to 200, down from 255," an Investors.com article noted. "That was about 14% above where share traded on Monday."
One of the reasons Yanoshik likes the company is its decision to lower the prices of its vehicles. In Yanoshik's view, this can open up Tesla's product to a larger swathe of buyers in order to foster more investment growth.
Luxury automakers are privy to this strategy. The German luxury automobile names like BMW and Mercedes offer entry-level vehicles aimed at younger buyers to get them excited about the brand in order to upgrade to more expensive models in the future.
Berenberg Bank also decided to upgrade Tesla as well. According to the Investor.com article, "Berenberg's decision to upgrade Tesla comes after three analysts increased price targets for Tesla stock late last week."
"Wedbush analyst Daniel Ives, a longtime Tesla bull, raised the firm's price target on Tesla to 200, up from 175 while maintaining an 'Outperform' rating on TSLA shares," the article added.
The company has been subject to cost cutting, similar to what big tech has been doing with the recent mass layoffs. In analysts' eyes, this appears to be a solid move in order to ensure that the company can keep afloat while the economy sorts itself out, particularly with inflation still high.
"Cowen analyst Jeffrey Osborne raised the price target to 140, up from the previous 122 target," the artricle said further. "Osborne kept a 'Market Perform' rating on Tesla stock. Wells Fargo analyst Colin Langan also raised the firm's price target on Tesla to 150, up from 130."
Adding Leverage to Tesla
Traders who are also bullish on Tesla can add leverage via single-stock exchange traded funds (ETFs) from Direxion Investments. One fund to consider is the (TSLL ), which adds 50% more exposure to maximize gains.
Tesla stock has been an obvious outperformer, rising over 40% to start 2023. Combine that with the leverage of TSLL, and traders can add an extra 20% of gains — an enticing notion, but investors must remember that only savvy, experienced traders should look into leveraged products because a trade always has potential to go in the opposite direction.
---
Content continues below advertisement