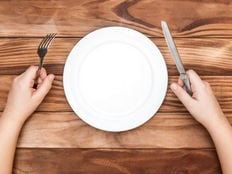 Leveraged & Inverse ETF Channel
China has a voracious appetite for gold and has now reached 100 tons in gold reserves since it started purchasing the precious metal late last year. More importantly, more purchases could come, which could fan the flames for gold-focused exchange-traded funds (ETFs).
"Given strained relations with the U.S., China needs a hedge against its large holdings of the dollar, and gold serves that function," said Howie Lee, an economist at Singapore-based Oversea-Chinese Banking Corp. "As China becomes a superpower in its own right, I expect more gold-buying."
Per Bloomberg News, the "People's Bank of China picked up more gold last month, raising holdings to 62.64 million ounces in September from 62.45 million in August, according to data on its website. In tonnage terms, the latest inflow totals 5.9 tons, and follows the addition of about 99.8 tons over the prior nine months."
As rates in the U.S. have been falling and as the trade war with China rages on, more investors have been piling into alternative safe haven assets like gold. As China's economy starts to see tangible effects stemming from the trade war, more gold buying could be ahead—trade deal or no trade deal.
"The PBOC's run of bullion-buying has come against the challenging backdrop of the trade war with the U.S. and a marked slowdown in growth at home," the Bloomberg report said. "While high-level negotiations are set to resume in Washington this week, Chinese officials are signaling they're increasingly reluctant to agree to a broad deal."
Getting the Golden Touch
As more investors shift to a risk-off mindset and embrace gold, China's influence is growing on the global market for the precious metal. Meanwhile, investors can also get in on the gold action with exchange-traded funds (ETFs). For many investors, gold is the standard in precious metal investing, which has become more accessible than ever thanks to options via an exchange-traded fund (ETF) wrapper like the SPDR Gold MiniShares (GLDM ).
In addition, investors can look at SPDR Gold Shares (GLD A-). Adding precious metals to a portfolio certainly speaks to the diversification benefits of gold, among other things.
Leveraged exchange-traded fund (ETF) traders can look to funds like the Direxion Daily Gold Miners Bull 3X ETF (NUGT B-) rise. Additionally, short-term traders can also play the gold market through miners via the VanEck Vectors Gold Miners (GDX B+) and the Direxion Daily Jr Gold Miners Bull 3X ETF (JNUG B-).
This article originally appeared on ETFTrends.com.
---
Content continues below advertisement