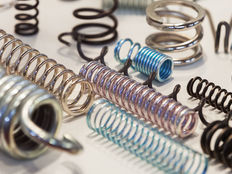 Leveraged & Inverse ETF Channel
Just a day before the CBOE VIX or Volatility index exploded higher in late July, I wrote about the monstrous rally the market had in June and July, recovering all of its May losses and repeatedly chronicling fresh highs, during which time the VIX had coiled, settling around the 11-12 level, amid investor complacency. With the market having made fresh highs recently, the VIX had once again moved back into the 13-14 area over the last week, and now a storm could be brewing all over again.
Just in time for the spookiest time of the year, stocks have once again rallied back to within inches of their all-time highs, only to sell off again just a day after the Fed announcement, inciting a coiled VIX to rally from a low of 13.27 yesterday to a high 15.84 today, a nearly 20% increase in one day. With the market closing on its lows Friday, experts warn next month could get rocky.
While there has been a reprieve from the chaos since late August, a more tumultuous ride could be around the corner as stock volatility has been 25% higher in October on average since 1928, according to Goldman Sachs. Significant price swings have been a factor in each major stock benchmark and sector in October over the past 30 years, with technology and health care being the most volatile groups, Goldman said.
"We believe high October volatility is more than just a coincidence," John Marshall, equity derivatives strategist at Goldman, said in a note Friday. "We believe it is a critical period for many investors and companies that manage performance to calendar year-end."
While the Fed attempted to mitigate fears by cutting interest rates by 25 basis points Wednesday, that didn't thwart the market from selling off Thursday, rallying back briefly only to close on the lows Friday, following news that after much anticipation that the United States would make a trade deal with China, Chinese trade officials cut short their visit to the U.S.
Once again there is talk of no resolution to the trade war. President Trump has even gone as far as saying that he doesn't need a trade deal before the election, and that cutting a deal to end the trade war was not a priority before the 2020 election, suggesting the dispute could last another 13 months or longer.
"No, I don't think I need it before the election. I think people know that we're doing a great job. We're looking for complete deal. I'm not looking for a partial deal," the president at the White House said during a press briefing with Australian Prime Minister Scott Morrison.
The recently placid VIX has started to move, and things could start to become more chaotic again as earnings season kicks off, which should catalyze a shift in investor sentiment.
"Such pressures boost volumes and volatility as investors observe earnings reports, analyst days and management gives guidance for the following year," Marshall said.
Investors who are weary of a VIX breakout could look into alternate asset allocations such as bond ETFs like the iShares iBoxx Investment Grade Corporate Bond ETF (LQD A) or a gold ETF like the SPDR Gold MiniShares (GLDM ) and SPDR Gold Shares (GLD A-).
However, those who believe the VIX will continue to languish or move lower could explore an ETF such as the ProShares Short VIX Short-Term Futures ETF (SVXY A-), which follows the inverse or -100% daily performance of VIX futures.
This article originally appeared on ETFTrends.com