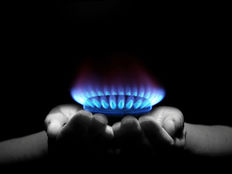 Leveraged & Inverse ETF Channel
Even with the winter season in full swing, natural gas prices have been depressed by a confluence of low consumption and high production. As 2020 gets under way, natural gas traders were sending off bearish vibes to start the new year.
"Tuesday's session began with traders in a bearish mood due to lower prices at the majority of pricing hubs amid a projected drop in demand for the New Year's Day holiday," an FX Empire report noted. "Furthermore, the weather models remained bearish without a hint of optimism for speculators looking for something in the forecasts that could spark the start of a long-awaited short-covering rally."
That wasn't helped by data from the Global Forecast System which supported the bearish notion with milder-than-expected temperatures ahead.
"The overnight data was mixed as the Global Forecast System (GFS) held milder trends but did not lose any additional heating degree days (HDD)," NatGasWeather said. "However, the important European model lost another 6 HDDs on top of the 14 it lost on Monday, and the GFS' midday run shed 6 HDDs, clearly a bearish pattern. Most of the recent lost demand has been because of less intimidating cold air into the northern United States January 6-8, followed by a mild ridge seen returning over the South and East January 10-14 that would bring much lighter-than-normal demand. Overall, it would take considerable, colder trends to undo the damage done from lost HDDs over the past 24 hours."
That forecast wasn't helped by Bespoke Weather Outlook, which also predicts warmer temperatures ahead–at least in the short term.
"Near-record warmth in parts of the eastern United States during the middle of January, there continues to be a lack of necessary changes in the higher latitude configuration to transport colder air into key areas of the nation for natural gas consumption," Bespoke Weather Outlook said. "Any chance of material change, should one come, still seems at least three weeks away. The only missing ingredient which prevents us from putting in a bottom here is the weather, which rules in the winter season."
Bearing Down on Natural Gas
For the bears who foresee continued weakness in natural gas prices, the Direxion Daily Natural Gas Related Bear 3X Shares (GASX C) should continue to appease the short side traders. GASX seeks daily investment results equal to of 300% of the inverse of the daily performance of the ISE-Revere Natural Gas IndexTM, which is designed to take advantage of both event-driven news and long term trends in the natural gas industry.
This article originally appeared on ETFTrends.com.
---
Content continues below advertisement