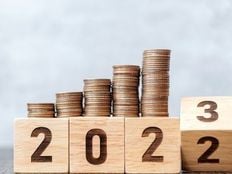 Leveraged & Inverse ETF Channel
The capital markets are generally expecting a comeback for the stock market after the S&P 500 saw its worst year since the financial crisis in 2008. That said, large-caps aren't the only trade in town — mid-caps and small-caps are also set to outperform if a stock market comeback does take place.
Mid-caps' performance has been relatively better than those of their larger counterparts. That could be due to the weakness in big tech bringing large-caps down this year, but nonetheless, mid-caps were able to better handle the downside.
The S&P Midcap 400 is down about 14% for the year compared to the S&P 500, which is down closer to 20%. In the meantime, the is up over 20% within the last few months.
MIDU seeks daily investment results that equate to 300% of the daily performance of the S&P MidCap 400 Index. The index measures the performance of 400 mid-sized companies in the United States.
Mid-cap companies can help give investors the stability of large-cap funds when markets are volatile. At the same time, mid-caps can also capture the growth characteristics that small-cap equities are known to exhibit.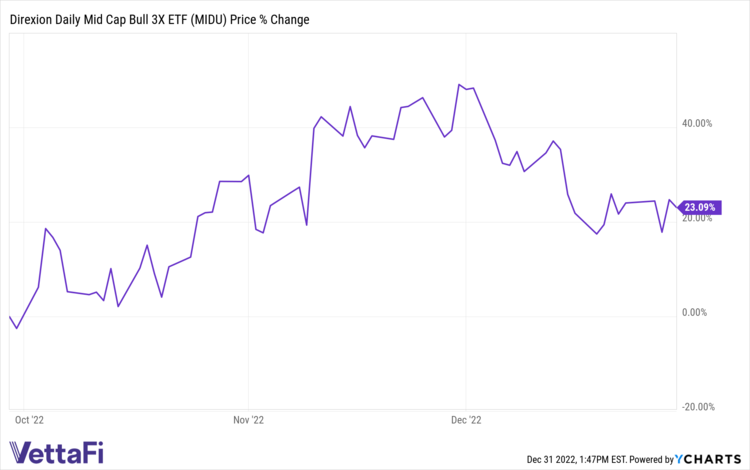 Small-Cap Strength
Movements in the broader stock market could even be more amplified in small-cap performance. That said, traders looking to maximize gains during the upside can look at the .
The fund tracks the Russell 2000 Index and seeks daily investment results equal to 300% of the daily performance of the index. Leveraged funds can provide traders with strategic exposure to niche corners of the market like small-caps, but should only be utilized by seasoned market players.
With inflation still a thorn in the side of capital markets, it might seem like large-caps are still the way to go in a 2023 still full of unknowns. That's especially the case if a recession were to hit the economy thanks to too much monetary policy tightening by the Federal Reserve, but some analysts think small-caps are well-positioned in the current market.
"Across the equity landscape, the small-cap trade is the most interesting thing I'm seeing right now," said Lori Calvasina, managing director and head of U.S. equity strategy at RBC Capital Markets, in a .
"Relative to large caps, small-cap stocks are the cheapest we've seen since the tech bubble," Calvasina said.
---
Content continues below advertisement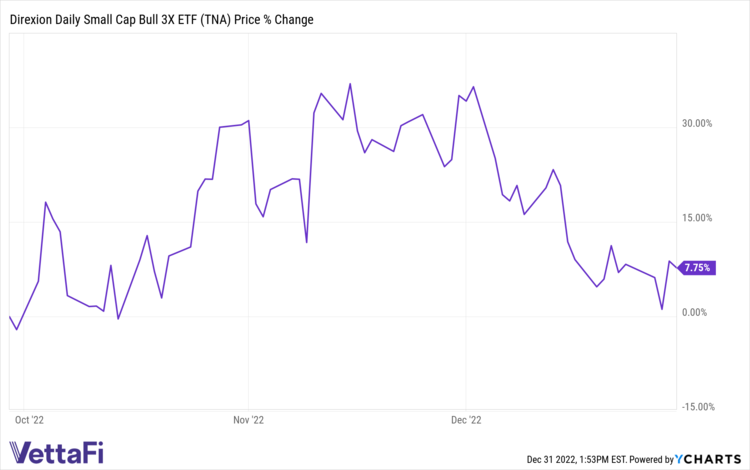 For more news, information, and analysis, visit the .