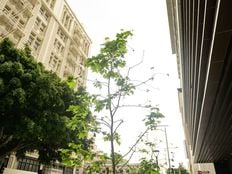 Leveraged & Inverse ETF Channel
,As spring turns into summer, the retail sector could be heating up along with the weather. Numbers in May are already showing signs that June gloom may not cast a shadow on the sector.
"Retail and food services sales were up 0.3% for May compared to April and ahead of last year by 1.6%, showing that while many economic indicators suggest a slowdown in spending, consumers keep purchasing," a Forbes article said. "Consumers spent nearly 4% more than last year (seasonally adjusted) for total retail and food sales minus gasoline and automobiles."
It's a good sign for the overall economy that consumers are willing to spend despite central banks still contending with high inflation. A recent pause in rate hikes by the U.S. Federal Reserve could be just what the retail sector needed heading into the summer months.
"Early summer travel, an additional holiday, no interest rate hike by the Fed in June, and lower gas prices than last year all lead to optimism for consumer spending in June," the article added. "As travel restrictions lightened up with the official end of the COVID pandemic, people are planning to spend more time with family and friends and more money on travel and get-togethers."
The S&P Retail Select Industry Index has been lagging the overall S&P 500 index, but is managing to eke out a 3% gain for the year. The retail index leapfrogged the broader index to start the year. While it trended lower after February, it saw an uptick in June.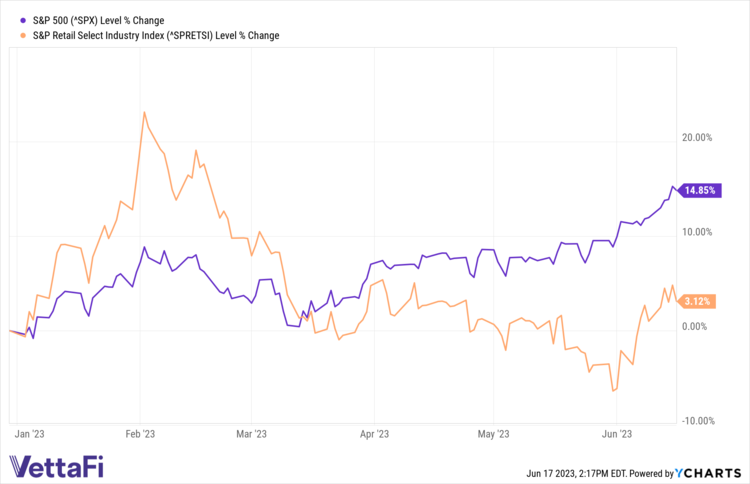 Amp Up Retail Leverage Exposure
Traders brimming with optimism for the retail sector can amp up their exposure to the sector with the (RETL B+). The fund does exactly that—offer thrice the exposure to the S&P Retail Select Industry Index.
With this added leverage, RETL offers traders the ability to:
magnify short-term perspective with daily 3X leverage.
maximize the potential for gains if their intuition proves correct.
trade with the extra leverage without having to utilize a margin account.
For more news, information, and analysis, visit the Leveraged & Inverse Channel.
---
Content continues below advertisement