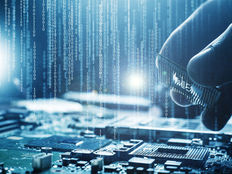 Leveraged & Inverse ETF Channel
With Facebook up 2.78%, trading over $187 per share, the Vanguard Communication Services ETF (VOX B) is up nearly 1.5% Wednesday, while the Technology Select Sector SPDR Fund (XLK A) has also rallied more than 1.5%. CNBC traders, traders Jon and Pete Najarian spotted some unusual activity in shares of Facebook.
"The stock is already made a pretty big run from where they started buying the calls up today. The stock was just trading under 185 when it started, so let me just clarify that. But they are very aggressively coming in and trying to buy these September 190 calls," Pete Najarian said.
He continued, "They were trading for about a dollar at the time they originally bought, then $1.10. I think the highest I saw it was like $1.15. I jump on it immediately so I'm lucky in terms of getting it at the price level of ever seeing that. But they are obviously a little higher now. But can I start to get up and through 190. Obviously it's a lot closer now than it was when they first started buying these calls."
Semiconductors On The Rise
Semiconductors have also been on the rise as well, with the VanEck Vectors Semiconductor ETF (SMH A-) up 2.74%, led by Intel and others.
"A lot of the semiconductors are starting to move to the upside. Intel is along for the ride as well. A nice little move over the last couple of weeks or so, and we've seen this thing start to move to the outside. Stock trading just under 49," Najarian added.
Related: China Will Have a Profound Impact on Semiconductors
While Intel stock has had a relatively uneventful year, remaining largely flat after tumbling from a multiyear high in April, the chip behemoth's top executives bought shares last week.
Still, not everyone is as bullish on the stock as Zacks Investment Research predicts Intel will gain $1.24 a share on sales of $18.04 billion in the third quarter. That would translate to year-over-year drops of 11% in earnings and 6% in sales.
This article originally appeared on ETFTrends.com.
---
Content continues below advertisement