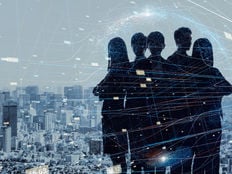 Leveraged & Inverse ETF Channel
Despite recent downdraft in the markets, technical market analysts, who watch stock charts rather than look at fundamental news, see a chance for stocks to break above previous highs made in July, after the S&P 500 rose above its 50-day moving average last week and crossed above August highs, two signs of positive market strength.
After a fall-off in late July and August, the S&P 500 has been mostly positive in September, climbing back to within 1.5% of all-time highs, amid more muted trade war tensions and optimism that there may be more rate cuts on the way.
"Technically, it set itself up, and now it has to keep itself there," said Scott Redler, partner with T3Live.com. "For the camp that wants to see new all-time highs, they would like to see the S&P 500 to hold 2,940 to 2,955. The longer it holds that, the more likely it will be make 3028, the all-time high."
Part of the reprieve in the mid-late summer drop is due to bond yields, which have risen some after the inverted yield curve signal recently. Bond yields, which were at perilously low levels in August, have been increasing in September. The 10-year Treasury was yielding 1.63% Monday afternoon.
Technically, the market breaking above certain price levels is also bullish for stocks, according to analysts.
"Last week's action was meaningful from a trading basis, in that we broke above the August range, the upper end of the range being 2,940," on the S&P 500, said Ari Wald, technical analyst at Oppenheimer. "I think the underappreciated point for us is the market is coming off cyclically oversold levels." in the past 52 weeks, the S&P has moved higher by just 2.75%, he added.
"After such little market progress, we're starting to see signs conditions are getting better and global equities are beginning to base in a move higher," said Wald.
The one fly in the ointment could be tweets from President Trump, which have hijacked market progress in the past.
While there is much debate about where the markets are headed, if the stocks are poised for more gains, traders can take advantage with leveraged S&P 500 ETFs, such as the Direxion Daily S&P 500 Bull 2X ETF (SPUU A), Direxion Daily S&P500 Bull 3X ETF (SPXL B+) while the Direxion Daily S&P 500 Bear 1X ETF (SPDN ) can be used for pullbacks and selloffs.
This article originally appeared on ETFTrends.com.