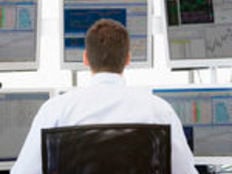 Leveraged & Inverse ETF Channel
Despite a trading pause last week for volatility, the iPath US Treasury 5-year Bull ETN (DFVL ) led the pack in being up over 57% last week. DFVL's unusual leverage design hasn't gotten much love from investors over the years with just $6.3M assets, but the unique fixed dollar exposure seems to have paid off. U.S. treasury yields fell even lower last week, allowing for intermediate Treasury investors to pick up some gains.
Direxion's suite of leveraged sector ETFs have performed admirably this week as well, accounting for half of the top 10 funds. Notably their leveraged China fund, Direxion Daily FTSE China Bear 3X Shares (YANG A-), has made the cut as well. Adding to the mix were sector funds from Credit Suisse and ProShares, so it's a good time for investors to keep an eye on sector allocations.
These were last week's top performing leveraged and inverse ETFs (7/10 – 7/17/2020). Note that because of leverage, these kinds of funds can move quickly. Always do your homework.
| Ticker | Name | 1 Week Return |
| --- | --- | --- |
| (DFVL ) | iPath US Treasury 5-year Bull ETN | 57.31% |
| (TPOR) | Direxion Daily Transportation Bull 3X Shares | 19.66% |
| (NAIL ) | Direxion Daily Homebuilders & Supplies Bull 3X Shares | 18.95% |
| (DUSL) | Direxion Daily Industrials Bull 3X Shares | 18.24% |
| (CURE ) | Direxion Daily Healthcare Bull 3x Shares | 15.98% |
| (REML ) | Credit Suisse X-Links Monthly Pay 2xLeveraged Mortgage REIT ETN | 14.62% |
| (YANG ) | Direxion Daily FTSE China Bear 3X Shares | 14.09% |
| (UTSL) | Direxion Daily Utilities Bull 3X Shares | 13.06% |
| (MJO) | Indxx MicroSectors Cannabis 2X Leveraged ETN | 11.59% |
| (UYM ) | ProShares Ultra Basic Materials | 11.22% |