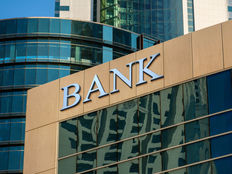 Markets closed for the day on the reassurance that big banks were stepping in to provide relief for troubled regional bank First Republic, quelling immediate concerns of bank contagion. It's provided a brief lull in volatility but uncertainty and potential for bank crisis both at home and abroad continue to dominate investor concerns, creating a turbulent market environment that managed futures strategies could capitalize on looking forward.
Immediate concern about bank contagion appears to be easing as major banks step in to aid First Republic, the latest regional bank to struggle from capitulating stock prices and depositor withdrawals. First Republic catered to a similar customer base as Silicon Valley Bank and in the wake of billions of deposit withdrawals last week, First Republic announced additional funding from the Federal Reserve and JPMorgan over the weekend that would add $70 billion of funding and liquidity to the beleaguered bank.
In total, 11 banks have now deposited $30 billion into First Republic Bank, including JPMorgan, Citigroup, Wells Fargo, and others, according to the joint press release from the Department of Treasury, Federal Reserve, FDIC, and OCC, as the banking sector fights to stem the tide of contagion. It remains uncertain whether it will be enough to evoke confidence for banking clients, particularly given that the risk of uninsured deposits has been underscored in the wake of SVB's collapse.
Treasury Secretary Janet Yellen reassured senators today that the Fed will only protect depositors over the $250,000 FDIC insurance limit for targeted, strategic banks should they go under. These protections will only be provided if "failure to protect uninsured depositors would create systemic risk and significant economic and financial consequences," Yellen said.
Investing for Volatility With Managed Futures
Market volatility has spiked in recent days, crossing the 29 threshold — 30 is a marker for extreme volatility — on Wednesday before dropping down to 23 on Thursday. Uncertainty regarding the Fed's interest rate path and if there will be a banking crisis in earnest are likely to continue to propel market turbulence in the days and weeks ahead.
---
Content continues below advertisement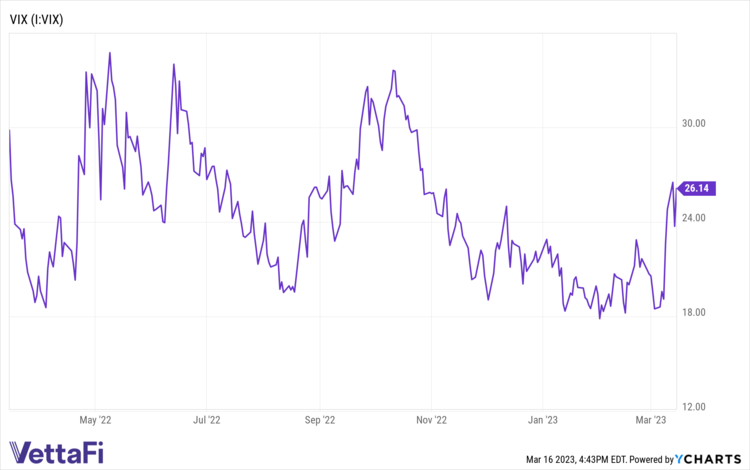 The iMGP DBi Managed Futures Strategy ETF (DBMF B+) allows for the diversification of portfolios across asset classes uncorrelated to traditional equities or bonds. It is an actively managed fund that uses long and short positions within the futures market on several asset classes: domestic equities, fixed income, currencies, and commodities (via its Cayman Islands subsidiary).
The fund's position within domestically managed futures and forward contracts is determined by the Dynamic Beta Engine, which analyzes the trailing 60-day performance of CTA hedge funds and then determines a portfolio of liquid contracts that would mimic the hedge funds' averaged performance (not the positions).
DBMF is currently down about -9% YTD, providing a buying opportunity for advisors and investors looking to add the non-correlated opportunities that managed futures can provide.
DBMF has management fees of 0.85%.
For more news, information, and analysis, visit the Managed Futures Channel.