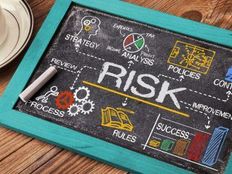 The risks that played havoc on markets and economies last year continue to be a driving force at the beginning of this year as geopolitical tensions ramp up, the U.S. economy shows resilience in the face of Fed tightening, and inflation proves to be stickier than previously anticipated. The potential for markets to get the narrative wrong remains a significant risk for investors this year, but it could result in the kind of dislocation that managed futures capitalize on.
Tensions with China continue to grow, increasing geopolitical risk as the U.S. commits to sending more troops to Taiwan this year to train the local military. On a separate front, China is rumored to be considering supplying arms to Russia for use in its war against Ukraine, a risk pronounced enough to elicit public warning from the U.S. over the weekend from U.S. Secretary of State Antony Blinken.
"The most catastrophic thing that could happen to U.S.-China relationship, in my opinion, is for China…to start to give lethal weapons to Putin in this crime against humanity," Senator Lindsey Graham (R., S.C.) said on Sunday.
At home, the resilience of the U.S. economy and the jobs market continues to throw a wrench into market expectations of the Fed's rate hiking path. While the Fed has been leery of committing to any set path, officials have made very clear that they are willing to aggressively fight inflation, whatever the cost. It's created an environment where investors and markets are trying to second guess the rate hiking path, creating prolonged volatility as each month brings new revisions to expectations.
"This is a data-dependent Fed, that focuses less on a forecast and more on each individual data point," Brent Schutte, CIO at Northwestern Mutual Wealth Management, told CNBC.
Inflation itself could be proving to be stickier and more entrenched on the goods side than previously thought, with supply chain imbalances and costs likely to result in higher prices for consumers in the second and third quarter of this year. Retail sales were also up 3% in January, while the services sector is experiencing increased demand.
"The U.S. consumer has a very steady pulse, they're looking healthy," Vasant Prabhu, CFO at Visa, told WSJ in an interview.
Increased consumer spending and demand could prove to create longer-term, upward pressure on prices, further conflating the inflation narrative looking ahead. Inflation has already slowed its descent as of January, increasing 0.5% on a seasonally adjusted basis after just a 0.1% rise in December, increasing 6.4% year-over-year.
Navigate Risk and Volatility With DBMF
Managed futures strategies largely offered strong performance last year, capitalizing on market volatility and dislocations. The iMGP DBi Managed Futures Strategy ETF (DBMF B+) has been an immensely popular choice for advisors and investors alike in the last year. Given the number of risks still at play for global markets, DBMF could be positioned for continued outperformance; at a minimum, it offers strong hedging potential for equity underperformance in the near term and helps take the guesswork out of timing market performance and the inflation narrative.
DBMF allows for the diversification of portfolios across asset classes uncorrelated to traditional equities or bonds. It is an actively managed fund that uses long and short positions within the futures market on several asset classes: domestic equities, fixed income, currencies, and commodities (via its Cayman Islands subsidiary).
Currently, DBMF is long on the euro, MSCI EAFE, and MSCI emerging markets, but short on everything else, including U.S. Treasuries, bonds, and U.S. equities as of February 23, 2023.
The fund's position within domestically managed futures and forward contracts is determined by the Dynamic Beta Engine, which analyzes the trailing 60-day performance of CTA hedge funds and then determines a portfolio of liquid contracts that would mimic the hedge funds' averaged performance (not the positions).
DBMF takes long positions in derivatives with exposures to asset classes, sectors, or markets that are anticipated to grow in value and takes short positions in derivatives with exposures expected to fall in value.
DBMF has management fees of 0.85%.
For more news, information, and analysis, visit the Managed Futures Channel.
---
Content continues below advertisement