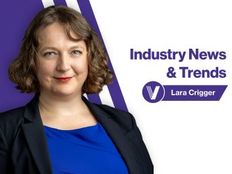 Single-stock leveraged ETFs. Anti-ESG funds. Influencer-backed ETFs. As an ETF watcher, 2022 offered plenty of reasons to pop the popcorn and spill one's hottest takes. But while these ETFs (and more) attracted headlines in 2022, few of them were actually grabbing advisors' attention — or their clients' dollars.  
I can say that with confidence because at VettaFi, we track a proprietary metric known as advisor engagement, which we created to help us suss out trends as they emerge and better understand what financial advisors are researching and why.  
While the data nerds here have been tweaking it for years, essentially the metric distills a myriad of inputs into a single numerical measure that sheds daily light on investment research trends, both in the short and long term.  
You see, advisors' research habits can act as a crystal ball for which topics and trends will define markets for the future. To put a fine point on it: Our data suggests that, whether it's a particular ETF ticker or a category of funds, when advisor engagement rises and falls, flows often follow. That's not a guarantee, of course, just an observation, one backed up by millions of data points across years of track record. (Plus, the observation makes some intuitive sense: Advisors will tend to conduct deeper research on the ETFs they're seriously considering allocating to on behalf of their clients.) 
Each month, we comb the engagement data to tease out insights for our clients about how the ETF industry is trending. Today, for the first time, I'm going to share a few of those insights publicly. 
VettaFi's Top 10 Rising Stars ETFs of 2022 
Below is a table of the 10 ETFs that saw the highest year-over-year increases in advisor engagement. To arrive at this list, I started with the totality of the U.S.-listed ETF market, more than 3,000 ETFs, then whittled down the sample set to include only ETFs with $100 million in assets or more (since that's the threshold that often unlocks an ETF's ability to appear on most advisor platforms). I also removed any ETF with a track record shorter than 12 months, or which exhibited statistically insignificant engagement data. 
---
Content continues below advertisement
| Ticker Name | AUM ($MM)  | YTD fund flows | % Change in Year-over-Year Engagement |
| --- | --- | --- | --- |
| iMGP DBi Managed Futures Strategy ETF (DBMF ) | $927 | $967 | 913% |
| KFA Mount Lucas Managed Futures Index Strategy ETF (KMLM ) | $263 | $269 | 471% |
| Core Alternative ETF (CCOR ) | $593 | $321 | 392% |
| iShares Treasury Floating Rate Bond ETF (TFLO ) | $4,339 | $4,010 | 375% |
| SPDR Bloomberg 1-3 Month T-Bill ETF (BIL ) | $26,472 | $12,890 | 349% |
| WisdomTree Floating Rate Treasury Fund (USFR ) | $13,049 | $11,300 | 338% |
| Simplify Interest Rate Hedge ETF (PFIX ) | $384 | $114 | 195% |
| ETC 6 Meridian Hedged Equity Index Option ETF (SIXH ) | $320 | $55 | 195% |
| Direxion Daily Real Estate Bear 3X Shares (DRV ) | $196 | $169 | 178% |
| Invesco Aerospace & Defense ETF (PPA ) | $1,674 | $950 | 173% |
I see four big conclusions — you might see others, and I'd love to hear about them! (Feel free to start the conversation by tagging me on Twitter, @LaraCrigger.)  
Advisors Can't Get Enough of Managed Futures ETFs 
Out of the 3,000+ ETFs we track, one fund's popularity among advisors skyrocketed higher than all the rest in 2022: the )+. Engagement for this fund rose an eye-popping 913% over the year, and unsurprisingly, the fund also added $967 million in new net assets. 
But DBMF wasn't alone. Competitor also saw a strong year-over-year engagement increase, rising 471% and adding $269 million in new net assets.  
So what's so special about managed futures? 
As inflation and rates rose throughout the year, many alternatives strategies attracted attention as advisors sought refuge in higher-performing, better-yielding alternatives investments to protect and bolster their clients' portfolios. Among the many options available in the alts space, managed futures were the clear performance standout: DBMF ended 2022 up 13%, while KMLM rose 15%. In contrast, the fell over 19%.   
Will managed futures continue to dominate advisors' mindshare in 2023? Possibly; so far, we're off to a rip-roaring start. In the meantime, you can keep an eye on developments and trends in the space in our Managed Futures Channel
In Fixed Income, Don't Fight the Fed 
Investors swung back to bonds big-time last year, with almost $197 billion in new net assets going into U.S.-listed fixed income ETFs in 2022.  
Research-wise, financial advisors were most interested in bond ETFs that could maximize safety and minimize duration risk. In practice, that meant 1) Treasuries ETFs, and especially 2) ultra-short-duration or even zero-duration exposures (i.e., floating-rate bonds). If they came in the same package — so much the better.  
Over the course of 2022, we saw massive increases in research volumes for the , the (BIL A-), and the , advisor engagement for which rose 338%, 349%, and 375%, respectively. 
These three ETFs also brought in significant new assets, with net inflows of $11.3 billion, $12.9 billion, and $4 billion, respectively. (In fact, both BIL and USFR were among the top 10 ETFs with the highest net inflows for 2022.) 
Reducing duration and credit risk, leveraging floating-rate bonds and Treasuries — it's a classic playbook for coping with huge interest rate moves. And in 2022, advisors stuck to the playbook. 
Despite higher rates and rising yields, however, fixed income didn't start providing income until later in the year, leading to my next observation:  
For Lower-Risk Income, Advisors Turned to Options-Based ETFs  
Forget using fixed income for income. In 2022, advisor research into the many options-based strategies soared, including funds that used traded puts and calls on particular indexes or that used covered call strategies to generate income. 
One popular example was the , an active ETF designed to juice income potential by overlaying a portfolio of dividend-payers with an options collar to decrease volatility exposure — precisely the sort of lower-risk equity income advisors were hunting for. CCOR, which added $321 million in net new assets in 2022, saw advisor engagement rise 392%.  
Another ETF that experienced increased research volumes last year was the )+, which saw engagement rise 195%. SIXH, another active ETF, holds quality U.S. large-caps while selling call options against SPY to reduce volatility and provide income in bearish markets. It brought in $55 million in new net assets. 
One footnote: Both CCOR and the six Meridian ETFs were brought to market by asset managers looking to repackage similar, extant strategies from their firms that were available in other wrappers. For years, the funds have remained relatively niche, with little daily trading volume or media attention. However, given both ETFs' engagement increases in 2022, I think they're clearly starting to find wider appeal. Will ETFs "built by advisors, for advisors" become the next big trend of 2023 as advisors seek to learn and benefit from the expertise of their peers?  
Advisors Dug Deeper on Headlines in Defense, Real Estate 
One of financial advisors' most important functions is to be the steady hand at the wheel for their clients. But steady doesn't mean "asleep." To best help their clients, advisors must know when and how to seize tactical opportunities. The 2022 data shows three clear examples of advisors doing just that.  
First, Russia's invasion of Ukraine was one of the year's biggest and most persistent headlines, and platform-wide, we saw massive engagement spikes in all topics related to the defense and aerospace industry. The biggest beneficiary was the )+, which saw a 173% advisor engagement growth year-over-year. It also brought in new net assets of $950 million as advisors tactically added positions to capitalize on a broader surge in defense spending. 
Second, as interest rates began to rise in 2022, so too did research around strategies that could hedge out duration risk, such as the . The ETF, which saw engagement rise 195%, uses an active blend of Treasuries, TIPS, and over-the-counter interest rate options to protect investors against sharp rate hikes — like the ones we saw in 2022. PFIX added $114 million in 2022.   
Finally, we saw gloomy headlines in real estate throughout 2022, with tumbling home prices and lackluster commercial real estate valuations. No wonder, then, that we saw such a pick-up in research volume for the , a fund that, as the name implies, offers triple inverse exposure to an index of U.S. real estate companies and non-mortgage REITS. This fund, which had $169 million in inflows last year, saw engagement rise 178%.  
What's particularly fascinating about DRV's popularity is that leveraged and inverse ETFs, despite their trading complexity, are often believed to be a predominantly retail phenomenon. The fact that DRV saw such a massive increase in engagement among advisors speaks to their utilization among sophisticated investors looking to squeeze alpha from markets for their clients. (As loath as I am to cite long-term performance for a leveraged fund that resets daily, DRV was up over 40% in 2022, in a year when broad real estate indexes dropped 20% or more.) 
Looking to the Future: Rising Stars of 2023 
It's probably safe to say that some, if not most, of these advisor engagement trends will persist into 2023, at least in the short term. But if I've learned anything over the past 15-odd years in this industry, it's that you can't go wrong in ETF Land with expecting the unexpected. Who knows what new trends will emerge? 
Actually, it's easy to know — just follow the advisors. They're a savvy bunch. Where they go, markets will follow — we at VettaFi will be along for the ride.  
For more news, information, and strategy, visit the Managed Futures Channel.