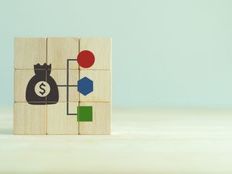 2023 still carries over 2022's elements of the unknown, from inflation to a potential recession due to increased monetary policy tightening from the U.S. Federal Reserve. That said, investors can protect the downside while also adding a touch of diversification to their portfolios by utilizing a managed futures strategy.
That particular strategy is easily encapsulated in the )+. Per its fund description, it seeks to replicate the pre-fee performance of leading managed futures hedge funds and to outperform through fee/expense disintermediation.
Furthermore, the fund allows for the diversification of portfolios by allocating capital to a variety of asset classes that are uncorrelated to typical capital market assets like stocks and bonds. In addition, it is an actively managed fund that uses long and short positions within the futures market, allowing for dynamic market exposure where portfolio managers can easily flex with changing market conditions by adding to or subtracting from the fund's holdings when conditions warrant a change.
The fund's positions within domestically managed futures and forward contracts is determined by the Dynamic Beta Engine. This strategy analyzes the trailing 60-day performance of Commodity Trading Advisor (CTA) hedge funds and then determines a portfolio of liquid contracts that would best mimic the hedge funds' averaged performance.
DBMF takes long positions in derivatives with exposures to asset classes, sectors, or markets that are anticipated to grow in value and takes short positions in derivatives with exposures expected to fall in value. This allows investors to capture the upside while also protecting the downside, and as 2022 taught investors, having that level of flexibility is crucial in a 2023 where, as mentioned, market unknowns still exist.
"Hurricane insurance that makes you money while you wait for the storm. That, to me, is managed futures—a powerful diversification tool that should not only be available to high-net-worth portfolios, but to all portfolios," Andrew Beer in Barron's.
"The problem is that exposure to managed futures has been difficult to access for advisors whose clients may not be accredited or able to reach hedge fund minimums. That's changing," Beer wrote further.
Record Performance in 2022 for Managed Futures
Managed futures strategies run by CTAs saw record performance during 2022 despite the macroeconomic challenges of inflation and the resulting market challenges in the stock market, as evidenced by the S&P 500's decline of 19%. Nonetheless, managed futures indexes under Societe Generale not only weathered the 2022 storm, but were also able to extract gains.
According to an , Societe Generale's three major managed futures indexes all ended 2022 in the green. The SG CTA Index was up 20%, the SG Trend Index was up 27%, and the SG Short-Term Traders index was up 11%.
"2022 has once again disproved the accusation that trend-following no longer works, and we continue to field requests from the entire spectrum of investor types and sizes for managed futures strategies of all different varieties," said Tom Wrobel, director of capital consulting at Societe Generale Prime Services and Clearing.
---
Content continues below advertisement