When Russia originally invaded Ukraine, investors became very focused on how the war would impact supply chains and the exportation of essential raw materials. But in recent months, the conversation around commodities has lost urgency in the investment world. However, the reopening of China has brought the asset class back into the fore.
China easing up on its strict zero-COVID policy is creating a tailwind for commodities. According to the International Energy Agency's monthly oil report, China lifting its COVID restrictions should boost global oil demand to a record 101.7 million barrels per day in 2023.
And the reopening in China isn't just impacting oil prices. Following China's policy change, copper prices have rebounded. Oilprice.com reported that China's actions are also expected to spur additional demand, with investors believing copper to be the top-performing commodity in 2023, according to Bloomberg's MLIV Pulse survey.
Converted into an ETF in October, the (NBCM B+) invests in commodity-linked derivatives with an active risk-balanced, diversified approach that seeks to minimize the effects of market volatility.
Tactical exposure adjustments expand potential alpha sources by considering top-down macro variables among commodity sectors, along with individual commodity outlooks to take advantage of short- and long-term opportunities.
The fully transparent ETF's fixed income holdings are actively managed and designed to preserve capital and serve as collateral for the ETF's derivative positions while also seeking to generate additional yield. The fund will continue to be managed by Hakan Kaya, David Wan, and Michael Foster.
Since the strategy's inception in April, NBCM has outperformed the QQQ by more than 200 basis points.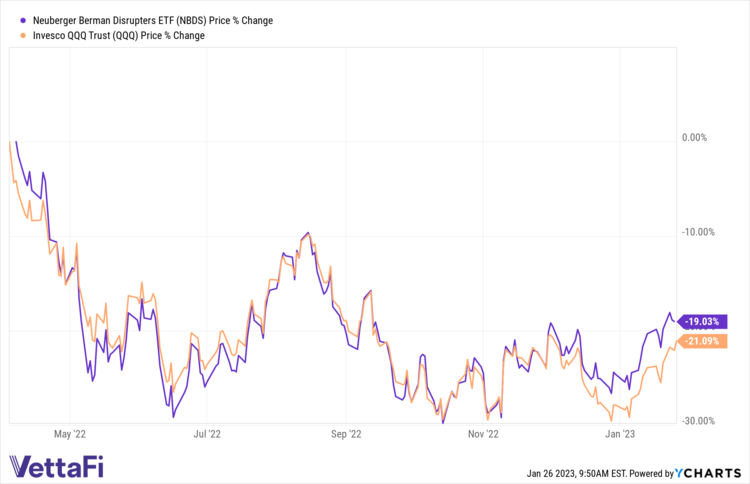 "The firm continually assesses where our investment expertise intersects with client demand and preference for an ETF vehicle," said Scott Kilgallen, head of North America intermediary client coverage, in a news release announcing the ETF's launch. "Commodities can enhance strategic asset allocation by providing diversification benefits while potentially mitigating the effects of inflation."
For more news, information, and analysis, visit the Megatrends Channel.
---
Content continues below advertisement