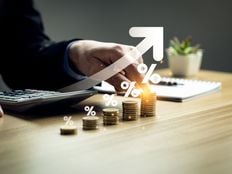 Tax Efficient Income Channel
Markets largely paused Monday awaiting the outcome of the Federal Reserve meeting Wednesday after a tumultuous two weeks of trading. Amidst volatility in the S&P 500, investors increasingly are looking to the NEOS S&P 500 High Income ETF (SPYI A-) for income in broad equity exposures.
The S&P 500 closed down in trading the last two weeks. The major equity index looks to be largely holding as investors await forward guidance from the Fed on the path of rate hikes.
Markets currently price in a 99% probability the Fed will not raise rates Wednesday but are less certain regarding November's meeting. Rising rates increase the likelihood of a recession. Investors seeking to make the most out of core equity exposures in an uncertain forward-looking environment continue to turn to SPYI to optimize their income.
SPYI is up $308 million in net flows this year with a distribution yield of 12.03% as of 08/31/2023. The fund also has a 30-day SEC yield of 0.95% (doesn't include options income).
---
Content continues below advertisement
Tax-Efficient Equity Income With SPYI
SPYI capitalizes on core equity allocations while also providing a tax-efficient income stream for portfolios. The ETF is well positioned to capture income opportunities in the S&P 500 as the index rises. It also offers tax-efficient income, which can be a boon for portfolios during periods of economic weakening.
SPYI seeks to provide higher income through call options the fund writes and earns premiums on. It then can use the money earned from the written calls to buy long, out-of-the-money call options on the S&P 500 Index.
An out-of-the-money call option has no intrinsic value. That's because the current price of the underlying asset is below the strike price of the call. Should equities rise or fall, NEOS can actively manage the call options to capture gains in the underlying assets or minimize losses.
The options that the fund uses are index options, taxed favorably as Section 1256 Contracts under IRS rules. Options held at the end of the year are treated like they were sold on the last market day of the year at fair value. Any capital gains or losses are taxed as 60% long-term and 40% short-term, no matter how long investors hold them. This can offer noteworthy tax advantages.
The fund's managers also engage in tax-loss harvesting opportunities throughout the year on the call options, equity holdings, or both.
SPYI has an expense ratio of 0.68%.