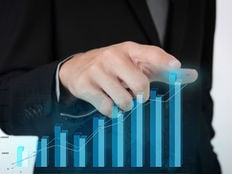 Tax Efficient Income Channel
An unexpectedly strong jobs report has put a pause on the market's forward movement as investors remain focused on a possible Fed response to a resilient jobs market in the coming months. Uncertainty and rising rates are anticipated to weigh heavily on U.S. markets this year and for advisors and investors looking for income opportunities within their core allocations during challenged times, the NEOS options-based ETF suite is worth consideration.
The tax-efficient ETFs from NEOS offer exposure to equities, bonds, and cash alternatives (via ultra-short treasuries) while also utilizing options to seek to generate tax-efficient monthly income.
"The liquidity and growing accessibility of options markets provide more opportunities to supplement return and protect purchasing power, while the scope and complexity of options investments benefit from an experienced manager," NEOS wrote in a white paper.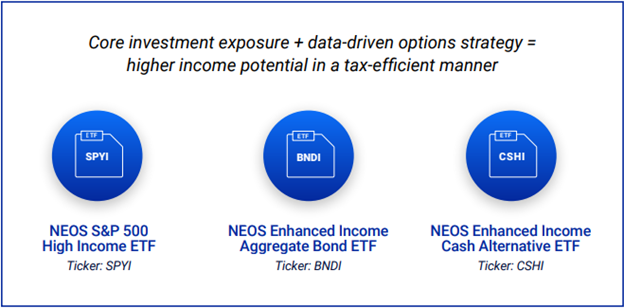 Income for the funds is added through options utilizing two different approaches: the NEOS S&P 500 High Income ETF (SPYI A-) writes call spreads on equities while the NEOS Enhanced Income Aggregate Bond ETF (BNDI A-) and the NEOS Enhanced Income Cash Alternative ETF (CSHI ) utilize put spreads.
"This alternative approach to traditional income-focused investments may help offset inflation risk in portfolios and combat personal cost," NEOS wrote.
All three funds use S&P 500 index options classified as Section 1256 contracts that have favorable tax rates: 60% of capital gains from the premiums are taxed as long-term and 40% are taxed as short-term, regardless of how long the options were held. This can offer noteworthy tax advantages, and the fund's managers also may engage in tax-loss harvesting opportunities throughout the year on the options.
All three ETFs currently have noteworthy distribution yields:
---
Content continues below advertisement