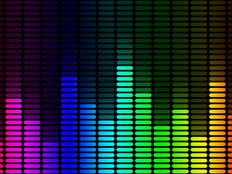 Thanks in large part to lower interest rates and declining Treasury yields, the iShares 20+ Year Treasury Bond ETF (TLT B-) is higher by nearly 14% this year, but concerns that yields on U.S. government debt have fallen too quickly have TLT lower by more than 6% this month, bringing some important technical levels into play.
Prices, which move inversely to yields, have been dropping for some time. The benchmark 10-year Treasury note yield, which affects virtually everything from business loans to home mortgages, has been embracing three-year lows.
"Of course, as with most parabolic price gains, the retreat in TLT shares has been even somewhat hastier than the advance," according to Schaeffer's Investment Research. "From its Aug. 28 all-time high close at $147.80, the bond ETF has backpedaled 7.6% in just 11 trading days, and on Friday closed south of its 50-day moving average for the first time since April. TLT's historical volatility (HV) readings certainly reflect the degree to which this six-week-plus roller-coaster ride has deviated from the fund's typical price momentum; as of this writing, Trade-Alert data noted a new 52-week high of 14.6% for TLT's 60-day HV."
Tracking TLT
The Federal Reserve meets this week and is widely expected to lower interest rates, which could again force bond yields lower.
Meanwhile, the record low level for the 30-year yield reflects the muted inflation outlook, rising demand for safety and relatively high demand for U.S. government bonds while some developed market debt carries negative yields. Inflation is a particular threat to long-term bonds since it erodes the purchasing power of their fixed payments over the longer periods.
Related: Bonds Yields Continue To Track Lower Driving Investors To Safety
"Month-to-date flows data from etf.com suggest that bond bulls are seizing on the rapid-fire TLT retracement as a buying opportunity; so far in September, free-falling TLT has collected net inflows of $1.22 billion, nearly doubling the $642.71 million in net inflows garnered over the course of the big August breakout," according to Schaeffer's. "And with TLT now having revisited most of the ground it covered on the way up the charts in August, the fund looks poised to meet back up with some significant technical levels in the days and weeks ahead — some newly minted, and some well-established — which should be of keen interest to those now dedicating fresh capital to the ETF."
The research firm highlights ten price points between $133.02 and $143.60 that could prove pivotal in determining TLT's fate for the remainder of 2019.
This article originally appeared on ETFTrends.com
---
Content continues below advertisement