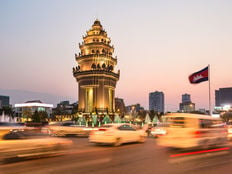 Amid the US/China trade spat, emerging markets assets have floundered in recent months. Investors looking to position for a rebound in developing market equities should consider the FlexShares Morningstar Emerging Markets Factor Tilt Index Fund (TLTE B+).
Moreover, as investors shift away from the growth style in favor of value, alternative or smart beta index-based ETFs, which typically exhibit a value tilt, may also gain traction.
TLTE could provide better risk-adjusted returns than the broader large-cap benchmark. Specifically, its enhanced indexing process would allow the ETF to exclude expensive, low-quality companies with poor momentum.
Factor-based strategies like smart beta ETFs can be used to solve different portfolio needs. For instance, single factors help target exposure to enhance returns or address specific client needs, whereas a multi-factor approach may provide a diversified core equity allocation that leverages the benefits of multiple factors and limit cycle risks associated with individual factors.
Talking TLTE's Smart Beta Approach
TLTE takes a traditional smart beta approach with its emphasis on small-caps and value stocks, along with fundamental characteristics like return variability and yield.
Adding to the case for emerging markets ETFs, such as TLTE, is the increasingly dovish posture of the Federal Reserve.
U.S. monetary policy has caused big ripples on central banks in emerging markets due to the influence over global flows of capital and currency moves. When the U.S. hikes rates, it encourages investors to bring their capital back home, forcing developing countries to follow suit even if it means crippling their own economies to keep their domestic currencies steady against the greenback and avoid a jump in inflation as the prices of imports rise.
Related: Why This FlexShares ETF is an Infrastructure Winner
Many investors and analysts interpreted recent comments from Federal Reserve Chairman Jerome Powell to mean that the Fed would safeguard the economy and take necessary measures to prevent the market from sinking.
Any rate cuts by the Fed are bound to garner interest in emerging market investment, although war tensions are certainly still a factor that might hinder this process.
TLTE holds more than 2,200 stocks, over 38% of which are small caps. China, Taiwan, and South Korea combine for over 58% of the fund's geographic exposure.
This article originally appeared on ETFTrends.com.
---
Content continues below advertisement