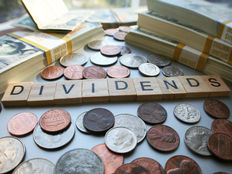 It seems like everyone is talking about the yield curve inversion, but another yield cross may be worth examining. The dividend yield on the S&P 500 crossed above the yield on 10-year Treasuries, a rare signal, but one that frequently bodes well for stocks, including dividend payers.
Dividend ETF investors who are seeking stability, along with exposure to the growing U.S. markets, can look to the FlexShares Quality Dividend Index Fund (QDF A-), which is part of FlexShares' income generation strategy.
The $1.57 billion QDF has a trailing 12-month yield of nearly 3%, which is very attractive relative to the yields on the S&P 500 and 10-year Treasuries. More importantly, QDF and other FlexShares dividend ETFs focus on quality.
The Dividend Quality Score process is designed to maximize quality and yield while putting several diversification controls into effect through its selection and weighting process. FlexShares' multi-faceted dividend quality score examines companies based on three factors when determining its dividend quality indexing methodology.
Why Dividends Are Important
QDF's quality focus could help investors position for a rebound in stocks thanks to the S&P 500 yield moving above 10 years without taking much risk.
That yield cross "makes stocks look extremely attractive if you're getting a higher yield, in addition to the historical outperformance. Perhaps the Treasury yield falling below the dividend yield is some sort of wake-up call to investors to spark stock purchases," according to Schaeffer's Investment Research.
QDF's underlying benchmark targets management efficiency or quantitative evaluation of a firm's deployment of capital and its financing decisions. By using a management efficiency screen, the index can screen out firms that aggressively pursue capital expenditures and additional financing, which typically lose flexibility in both advantageous and challenging partitions of the market cycle.
QDF allocates about 45% of its combined weight to the technology, healthcare, and financial services sectors. Prior instances of the S&P 500 dividend yield topping the 10-year yields, the last of which occurred in early 2019, usually result in upside for equities.
"The returns look bullish, with the average return after a signal beating the typical market returns across three of the four-time frames," according to Schaeffer's. "The average return three months later is skewed by the exceptionally poor return after the signal in late 2008, which captured the climactic selling of the financial crisis. The returns 12 months later were positive after five of the six signals. All five positive 12-month returns gained double digits."
This article originally appeared on our sister site, ETFtrends.com.
---
Content continues below advertisement