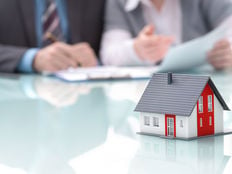 Along with other real estate ETFs, the Fidelity MSCI Real Estate Index ETF (FREL A) is having an impressive year as Treasury yields decline and traders bet on more interest rate cuts by the Federal Reserve.
Up almost 22% year-to-date, FREL doesn't get much attention among real estate ETFs, but it should. With an annual fee of just 0.084%, or $8.40 on a $10,000 investment, FREL is the cheapest real estate ETF on the market.
FREL seeks to provide investment returns that correspond, before fees and expenses, generally to the performance of the MSCI USA IMI Real Estate Index. Investing at least 80% of assets in securities included in the fund's underlying index. The fund's underlying index is the MSCI USA IMI Real Estate Index, which represents the performance of the real estate sector in the U.S. equity market. Using a representative sampling indexing strategy to manage the fund.
Focus On FREL
"Representative sampling" is an indexing strategy that involves investing in a representative sample of securities that collectively has an investment profile similar to the index. The securities selected are expected to have, in the aggregate, investment characteristics (based on factors such as market capitalization and industry weightings), fundamental characteristics (such as return variability and yield) and liquidity measures similar to those of the index. The fund may or may not hold all of the securities in the MSCI USA IMI Real Estate Index.
"Clearly, this index covers the spectrum quite nicely. The largest sub-industry by far is specialized REITs, at 32.88%. However, there are also nice allocations to residential, retail, health care, and office REITS, each running between approximately 10-15% of the total," according to Seeking Alpha.
Related: 5 REIT ETFs To Consider For Long Term Profits
Investors perceive REITs as being a risky investment when rates rise, as it means more cash will have to be allocated to debt servicing. This could mean diverting away from dividends; the primary reason investors embrace REITs as an asset class.
Real estate investors also enjoy attractive dividend yield-generation, which provides an alternative to bonds as a source of income. The sector offers yields that exceed sovereign and corporate investment bonds. Unlike bond coupons, real estate dividends can grow over time, which is invaluable in periods of high growth and inflationary environments.
This article originally appreaded on ETFTrends.com.
---
Content continues below advertisement