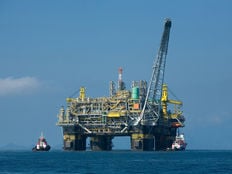 The story of oil's demise is hardly anything new; the latter half of 2014 saw crude grab almost every financial headline. The fossil fuel, which had been at more than $100/barrel early last year, sank below $50 over the ensuing months, putting the squeeze on a number of stocks and funds. Despite the epic crash of crude prices, investors continue to bet on a rebound.
USO Raking in Assets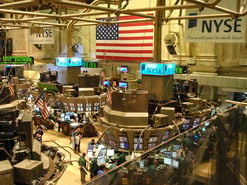 The United States Oil Fund (USO B) is one of the most popular benchmarks for crude, as it allows investors to gain access to the commodity without purchasing futures. Over the trailing six months, USO has sank nearly 50%, a drop that would usually shake out a number of investors. But USO has continued to gather assets in spite of its collapse.
Over the same trailing six months, USO has seen net inflows of nearly $2.3 billion, an incredible stat, especially considering the fund currently has just over $1 billion in assets under management. The discrepancy between those two numbers comes from the price fallout in USO; investors were pouring money in, but as its share price collapsed, so too did its total assets under management [see also 25 Ways To Invest In Crude Oil].
Investors have been trying to find a bottom in oil, but so far seem to have failed. This brings up an important lesson in the investing and trading world: don't catch a falling knife.
---
Content continues below advertisement
Lessons Learned from USO
Trying to call the bottom in a falling asset or stock is a dangerous game, and it can often go the wrong way. Clearly, investors have been piling into USO over the last six months and have yet to see the fund make any kind of stable recovery. It can be argued that those who bought in more recently may have gotten close to the bottom, but it still does not account for those who put money in last year.
Catching a falling knife is a term used for when a trader or investor tries to time a bottom in an asset too early and it continues to fall. A number of investors and speculators tried to time the bottom for crude and USO too early last year, and it has cost them dearly.
The Bottom Line
When a bottom is timed out perfectly (which is almost never the case), it can certainly lead to a handsome profit. But the fact is most investors end up buying high and selling low. Your portfolio is better off with careful planning and allocations rather than trying to call out bottoms on volatile assets. Leave that for the hedge funds and big-time speculators.
Follow me on Twitter @JaredCummans.
[For more ETF analysis, make sure to sign up for our free ETF newsletter]
Disclosure: No positions at time of writing.