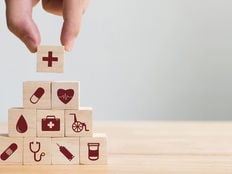 The growth of environmental, social and governance (ESG) funds is not relegated to simply growing in size, but the actual definition is expanding as well. While climate and sustainability still dominate topically, factors like health and wellbeing benchmarks have been formally added to the GRESB Real Estate Assessment (the ESG benchmark used by the real estate industry worldwide).
Real estate is becoming a key purveyor of promoting health awareness as part of ESG efforts.
According to a Green Health Partnership report, the "private real estate sector is an important partner in efforts to create health-promoting communities. Real estate investors and companies are increasingly interested in understanding their ESG (Environmental, Social, Governance) performance driven by the belief that demonstrating corporate social responsibility for issues like environmental sustainability positively impacts the bottom line."
The GRESB Real Estate Assessment is an ESG benchmark used annually by over 100 institutional investors. Now more than ever, these indexes are being used by funds to give investors more insight into their focus on ESG as it becomes a more prominent component that will guide capital allocation decisions.
"The 2019 GRESB Real Estate Assessment provides a new level of transparency around the approach to health and well-being taken by the 1005 global real estate companies, REITS, funds and developers that participated, covering more than 100,000 individual real estate assets and representing USD 4.1 trillion AUM (assets under management)," Green Health Partnership noted on their site.
---
Content continues below advertisement
For exchange-traded funds (ETFs) focused on ESG, these funds are beginning to see new issues arise in prominence and this could affect how said funds choose which topics come into the forefront, according to a recent State Street Global Advisors Stewardship Report.
How can ETF investors capitalize on the ESG space as it experiences expansion? One fund to look at is the FlexShares STOXX US ESG Impact Index Fund (ESG B+). The fund seeks investment results that correspond generally to the price and yield performance, before fees and expenses, of the STOXX® USA ESG Impact Index.
The fund will invest at least 80% of its total assets (exclusive of collateral held from securities lending) in the securities of the underlying index. The underlying index is an optimized index designed to provide broad market exposure that is tilted toward U.S. companies that score better with respect to a small set of ESG characteristics and to provide the potential for attractive risk-adjusted performance relative to the STOXX® USA 900 Index, as determined by the index provider.
This article originally appeared on ETFTrends.com