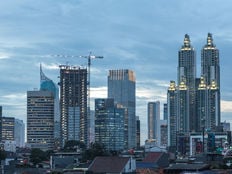 American Century Investments' newly formed subsidiary, Avantis, has a plan to bring Dimensional Fund Advisor-style quant strategies to its new ETF line. The Avantis Emerging Markets Equity ETF (AVEM B+) is the first Avantis ETF listing, which launched today on NYSE Arca.
AVEM is an actively managed small-cap value emerging markets ETF. The fund will charge a relatively cheap 0.33% for its offering, which is far less expensive than anything from DFA.
The hope is for AVEM to try and outperform the MSCI Emerging Market IMI Index. To accomplish this, AVEM will invest in highly profitable value small-caps from emerging markets.
Assessing Potential AVEM Accomplishments
The value will be evaluated by a compound of value metrics, including price-to-book and price-to-cash-flow. Profitability will be judged on operating profits. Outside of that, however, being actively managed helps keep the fund from giving too much away.
Eduardo Repetto, the newly hired chief investment officer, and former boss of DFA, has been charged with running these fund investment strategies.
Taking a look back at American Century's thoughts on emerging markets, the move to develop this ETF makes sense. As noted by American Century's Patricia Ribeiro, "The turbulence cleared starting in the second quarter. Gross domestic product improved in many emerging countries, lower inflation resulted in lower interest rates, and fiscal discipline led to improving performance."
More recently ETF trends has kept an eye on where the focus should be in regards emerging markets, noting how a lot of sustained growth been in play, even while trouble elsewhere has made things like bonds less reliable.
This article originally appeared on ETFTrends.com
---
Content continues below advertisement