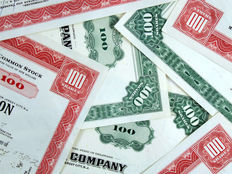 iShares on Thursday launched a new corporate bond ETF on NYSE Arca: the iShares iBonds Dec 2029 Team Corporate ETF (IBDU B+). IBDU seeks to track the investment results of an index composed of US dollar-denominated, investment-grade corporate bonds maturing in 2029.
The fund will provide exposure to investment-grade corporate bonds that mature between January 1, 2029, and December 15, 2029. Being a term fund, following termination, IBDU will distribute its remaining net assets to shareholders according to a plan of liquidation.
IBDU combines the defined maturity and regular income distribution characters of a bond with the transparency and tradeability of a stock.
What Else Can iShares Share
Even as a non-diversified fund, Investors can use the Fund to seek income, build a bond ladder, and manage interest rate risk. And that all arrive with management fees at a relatively low 0.10%.
With over 99 holdings, IBDU's top issuers include BDU's top holdings include Anheuser-Busch (BUD), Bristol-Myers SQUIBB (BMY), and Verizon (VZ). This keeps the fund primarily focused in the non-cyclical consumer sector, with a good share of technology, and communication with it as well. Other details can be found on the iShares page for IBDU.
It all makes sense, given the billions flowing into corporate bonds. Investors have shifted their attention, allowing these bonds to attract substantial inflows, which is excellent for iShares.
Related: Invesco BulletShares Launches Two Corporate Bond ETFs
As reported on previously by ETF Trends, "Many investors have turned more risk-off as President Donald Trump unexpectedly escalated the U.S.-China trade war, manufacturing sector data revealed a slowdown for the first time in years, and job creation declined for two consecutive months."
While not exactly a first for iShares when it comes to bonds, the attractive yields for corporate bonds allows IBDU to have its chance to thrive, especially given any surprises in the market.
This article originally appeared on ETFTrends.com
---
Content continues below advertisement