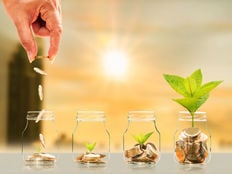 As fixed-income investors look for ways to diversify their bond portfolios, more are turning to factor-based investments or smart beta exchange traded fund strategies.
According to an annual factor investing survey conducted by Invesco, about 70% of institutional investor respondents revealed they believe factor investing "can be extended to fixed income" in 2019, compared to 62% last year, MarketWatch reports.
"Investors increasingly believe that factor investing can be extended to fixed income, and investors have been increasing their allocations to fixed income factors – especially larger and more experienced factor investors. Over 80% of investors believe their product needs in fixed income are not yet adequately addressed," according to Invesco.
Some 59% of existing global factor investors expect to increase allocations to factor investing strategies, and 66%-70% of respondents indicated their factor strategies met or exceeded the performance of their traditional active or market-weighted allocations in the year ended March 2019. Investors also said they were taking a long-term approach to factor investing, including allocation to factors that experience periods of underperformance.
There is a growing acknowledgment of "bond market efficiencies," and with a multi-decade bull market and corresponding decline in yields, many have found that actively managing a bond portfolio could be more attractive than following a passive index. Respondents pointed out that yield/carry, liquidity, value, and quality are all characteristics suited for a factor-based approach.
"The majority of factor investors prefer an active implementation approach and believe it is important to constantly evolve this approach," according to Invesco.
"The optimization of risk and portfolio exposures is seen as a key benefit of the factor approach. However, many investors see their capabilities as immature and needing further investment," Invesco added.
Nevertheless, despite the growing demand for factor-based investments or smart beta strategies, these alternative index-based bond ETFs only make a thin slice of the overall industry. According to FactSet data, only about 1% of all factor ETFs cover the fixed-income class.
This article originally appeared on ETFTrends.com.
---
Content continues below advertisement