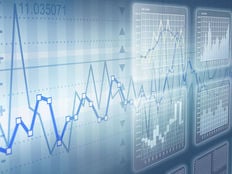 An injection of optimism from positive developments in the U.S.-China trade war saga is fueling a surge in Treasury yields. The 10-year note, in particular, jumped closer to breaking the 2% mark, which could be a sign that the bond bonanza could be coming to a close.
Over the summer, fears of slowing global growth, yield curve inversions and an escalating U.S.-China trade war tamped down the demand for U.S. equities. Sell-offs in stocks was paired with a deluge of investors piling their capital into bonds, sending yields to bottom-of-the-barrel lows while bond prices climbed.
Yields were also pressured down by the central bank reversing course from its 2018 rate hikes. The Fed just installed its third consecutive rate cut, which sent fixed-income investors scrambling for yield in other areas of the bond market.
Per a MarketWatch report, "the Chinese Ministry of Commerce spokesman Gao Feng said both sides had laid out a framework for rolling back existing import duties on top of the ones that were set to kick in on Dec. 15, Bloomberg News and the South China Morning Post reported . He added that any phase-1 trade agreement would need to see the U.S. and China simultaneously cancel the imposed tariffs at the same proportional rate."
"All we've heard from on this is from the Chinese Ministry of Commerce, not any U.S. official," wrote Peter Boockvar, chief investment officer at Bleakley Advisory Group. "Thus, details are scant on what the process and enforcement would be on eliminating in tranches the current tariffs on Chinese imports and no timetable was mentioned. Hopefully, we'll hear more today."
---
Content continues below advertisement
The Hunt for Yield in Munis
Investors who are still starving for yield can look at high yield municipal bond ETFs as an option. One high yield municipal bond ETF that's worth a look is the SPDR Nuveen S&P High Yield Municipal Bond ETF (HYMB B+), which seeks to provide investment results that correspond generally to the price and yield performance of the Bloomberg Barclays Municipal Yield Index.
The fund invests a majority of its total assets in the securities comprising the index and in securities that the Sub-Adviser determines have economic characteristics that are substantially identical to the economic characteristics of the securities that comprise the index. The index measures the performance of USD-denominated high-yield municipal bonds issued by U.S. states, the District of Columbia, U.S. territories and local governments or agencies.
This article originally appeared on ETFTrends.com.