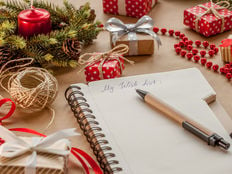 With the Federal Reserve keeping rates unchanged in its latest interest rate policy decision, it might be unclear what investors should do when it comes to interest rates in 2020 as 2019 winds down. However, if one were to follow the herd, then diving into bonds irrespective of what the Fed does in 2020 is the way to go.
Investors continue to pour capital into bond funds and 2020 could be another banner year for fixed income.
"Investors continue to pile into bond funds as 2019 winds down and as one of the biggest fund companies by assets under management, Vanguard bond funds have likely received much of investor's savings," a U.S. News & World Report article by Debbie Carlson said. "Refinitiv's Lipper Weekly U.S. Fund Flows Report, dated on Dec. 4, showed net inflows of nearly $1.2 billion for all taxable bond funds, with corporate investment-grade bonds and money market funds seeing the biggest inflows."
"The Federal Reserve has cut interest rates this year, prompting a general rethinking about the path of interest rates, experts say," the article added. "That may be one reason why people are choosing to invest in mutual funds and exchange-traded funds such as Vanguard's bond index funds and actively managed bonds funds."
One fund to consider for broad bond exposure is the Vanguard Total Bond Market Index Fund ETF Shares (BND A). BND seeks the performance of Bloomberg Barclays U.S. Aggregate Float Adjusted Index. Bloomberg Barclays U.S. Aggregate Float Adjusted Index represents a wide spectrum of public, investment-grade, taxable, fixed income securities in the United States-including government, corporate, and international dollar-denominated bonds, as well as mortgage-backed and asset-backed securities-all with maturities of more than 1 year.
---
Content continues below advertisement
Another fund that's ideal for core exposure is the iShares Core U.S. Aggregate Bond ETF (AGG A). Since 2003, AGG has been the go-to fund for investors who want that core bond exposure, and with close to 20 years under its belt (not to mention $67 billion in assets under management), AGG is still a great option.
Fund facts:
AGG

seeks to track the investment results of the Bloomberg Barclays U.S. Aggregate Bond Index.
The index measures the performance of the total U.S. investment-grade bond market.
The fund generally invests at least 90% of its net assets in component securities of its underlying index and in investments that have economic characteristics that are substantially identical to the economic characteristics of the component securities of its underlying index.
This article originally appeared on ETFTrends.com.
Where Are Bond Yields Going in 2020?
Treasury yields moved higher following the announcement of a "phase one" deal agreed to in principle between the U.S. and China on Thursday. However, what yields will do in 2020 will depend on who you ask.
"Investors are split about the direction of government-bond yields in 2020, a sign of confusion about the course of the economy and monetary policy," wrote Daniel Kruger in the Wall Street Journal. "Economists surveyed last month by The Wall Street Journal predicted that the yield on the benchmark 10-year Treasury note could end next year above 3% or just slightly higher than 1%. The average forecast of 1.97% was only modestly higher than where the yield settled Wednesday, at 1.786%."
As phase one of the deal comes into fruition, what happens with the rest of a trade agreement could also be a major mover in 2020. For now, however, Wall Street is cheering the latest developments in the U.S.-China trade war saga.
Per a CNBC report, "The Trump administration has reached a "phase one" trade deal with China in principle, pending approval from President Donald Trump, three sources told CNBC on Thursday. The White House has offered to scrap its next round of tariffs on Chinese goods set to take effect Sunday and slash some existing duties in half, two sources told CNBC. The U.S. proposed cutting existing tariffs on $360 billion in Chinese products by 50%."
Where yields will head in 2020 will also by a byproduct of what the Fed decides to do with interest rates.
As widely expected by the capital markets, the central bank stood pat on rates Wednesday after three consecutive rate cuts. The Fed cited better-than-expected employment figures and a bottoming out of soft manufacturing data to substantiate the move to keep rates unchanged.
"The Committee judges that the current stance of monetary policy is appropriate to support sustained expansion of economic activity, strong labor market conditions, and inflation near the Committee's symmetric 2 percent objective," the Fed statement said.
"The Fed succeeded in making today's FOMC statement as uneventful as possible," wrote Peter Boockvar, chief investment officer at Bleakley Advisory Group. "Take all with a grain of salt and the same can be said for any 2020 forecast but particularly the Fed's. Also, because of these forecasts being about on trend, their fed funds rate median projection is for no change in policy."