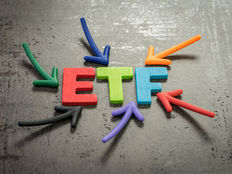 As of December 2nd, there are currently 2,310 ETFs listed in the U.S., only 3 more than last month. The 12-month trailing number of new launches is 239, down from 264 since the July 2019 report. A declining number indicates that investor choice and ETF innovation may be slowing. The number of closures was 159, resulting in an open-to-close ratio of 1.50 (239/159).
On December 3, 2018, the open-to close ratio was 1.45. Generally, this trend stays in that range. However, closures sometimes overtake launches when issuers make bulk announcements in the product line up. On October 18, 2018, the ratio was 1.75 with 290 openings and 166 closures. On March 4, 2019, the ratio went as low as 1.03 when 222 openings were almost overtaken by 215 closures. A 1.50 open-to-close KPI is telling us issuers remain optimistic about new launches and creative ETF ideas.
Assets Grow While Influence Diversifies
As of December 2, 2019, U.S. ETF assets were $4.27 trillion, an all-time high. That's an increase of about 26.56% year to date. Another KPI of significance is the "ownership influence score."
The average ETF "ownership influence score" has declined this year, from 8.25% stock ownership at the beginning of 2019 to 7.50% now, as flows have tilted toward fixed income. The ownership influence score is the average amount of the market cap of every U.S. stock owned by ETFs.
---
Content continues below advertisement
Revenue Grows to An All Time High