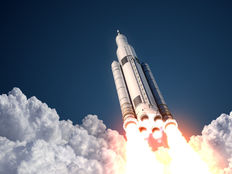 On Wednesday, John Hancock Investment Management LLC, a company of Manulife Investment Management, announced the availability of the John Hancock Preferred Income ETF (JHPI). The exchange-traded fund (ETF) is sub-advised by Manulife Investment Management (US) LLC, John Hancock Investment Management's affiliated asset manager.
JHPI is an actively managed ETF that seeks to provide a high level of current income, consistent with preservation of capital, by investing at least 80% of its net assets in preferred stocks and other preferred securities. The manager focuses on sector allocation, industry allocation, and security selection in making investment decisions and looks to invest in securities that may be undervalued relative to similar securities in the marketplace.
The ETF is managed by Joseph H. Bozoyan, CFA, and Bradley L. Lutz, CFA, portfolio managers, Manulife Investment Management. The team manages more than $5 billion in preferred and other income-generating strategies.*
"We're excited to launch our first ETF focused on preferred securities," said Andrew G. Arnott, CEO, John Hancock Investment Management and head of wealth and asset management, Manulife Investment Management, United States and Europe. "Manulife Investment Management has been managing preferred strategies for nearly 20 years in our closed-end funds and is one of the largest preferred managers in the world. We are pleased to make John Hancock Preferred Income ETF available to investors who may want to use the ETF structure to access this asset class."
"There is demand in the market to diversify sources of income. Preferred securities may provide more favorable yields with less interest-rate sensitivity than traditional bonds," added Steven L. Deroian, co-head of retail product, John Hancock Investment Management. "We see JHPI providing a new opportunity for investors and asset allocators who may be interested in diversifying their income sources and return characteristics."
John Hancock Investment Management launched its first ETFs more than six years ago. With this announcement, the firm's ETF offering has grown to 18 ETFs with nearly $5 billion in assets under management as of September 30, 2021, including preferred income, mortgage-back securities, corporate bonds, the U.S., and international equity portfolios, and a range of sector-specific products.
About John Hancock Investment Management
A company of Manulife Investment Management, we serve investors through a unique multimanager approach, complementing our extensive in-house capabilities with an unrivaled network of specialized asset managers, backed by some of the most rigorous investment oversight in the industry. The result is a diverse lineup of time-tested investments from a premier asset manager with a heritage of financial stewardship.
About Manulife Investment Management
Manulife Investment Management is the global brand for the global wealth and asset management segment of Manulife Financial Corporation. We draw on more than a century of financial stewardship and the full resources of our parent company to serve individuals, institutions, and retirement plan members worldwide. Headquartered in Toronto, our leading capabilities in public and private markets are strengthened by an investment footprint that spans 18 geographies. We complement these capabilities by providing access to a network of unaffiliated asset managers from around the world. We're committed to investing responsibly across our businesses. We develop innovative global frameworks for sustainable investing, collaboratively engage with companies in our securities portfolios, and maintain a high standard of stewardship where we own and operate assets, and we believe in supporting financial well-being through our workplace retirement plans. Today, plan sponsors around the world rely on our retirement plan administration and investment expertise to help their employees plan for, save for, and live a better retirement.
As of September 30, 2021, Manulife Investment Management's assets under management and administration, including assets managed for Manulife's other segments, totaled CAD $1.1 trillion (US $835 billion). Not all offerings are available in all jurisdictions. For additional information, please visit manulifeim.com.
For more market trends, visit ETF Trends.
---
Content continues below advertisement