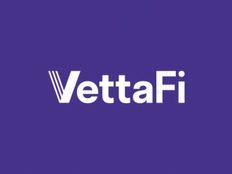 New space in Midtown Manhattan to feature multimedia studio, meeting areas for clients and colleagues; will serve as a "hub" for all things digital transformation, indexing, and ETFs. 
Katz joins from Discovery Data, where he led partnership and strategy approaches.
NEW YORK, January 26, 2023 — VettaFi, the data and analytics company whose new brand roared onto the scene in mid-2022 and which encompasses teams with decades of experience, makes two major announcements today as they unveil their newly opened New York City office and name highly respected industry veteran Craig Katz to the newly created role of head of sales for VettaFi's data & analytics solution-line. 
A New York Hub
Located in Midtown Manhattan and within walking distance of dozens of the world's largest asset managers, VettaFi's New York space is designed to serve as a central hub for the financial services community that VettaFi is committed to building and fostering.  
VettaFi leaders, including Brian Coco, head of index products; Laure Richmond, chief financial officer; and Todd Rosenbluth, head of research; will be based primarily out of this New York office and will be joined by their colleagues in indexing, sales, marketing, and human resources. The new location also will feature a state-of-the-art studio, with cameras and audio equipment on site to assist VettaFi in the creation and dissemination of its industry-leading educational content. 
"We've long said that VettaFi clients are not just licensing indexes or gaining scale when they work with us. They are entering into a relationship with a partner who is committed to helping them grow and navigate the future of finance. We are thrilled to be opening this new space as a central location for our clients and our team, including our roster of 'VettaFi Voices,' to gather, work, and innovate," said Leland Clemons, CEO of VettaFi.   
---
Content continues below advertisement
Craig Katz
Prior to joining VettaFi, Katz held senior roles at Discovery Data, most recently as executive vice president – partnerships & strategy. With VettaFi, he will focus on educating the asset manager community about the powerful data-driven tools available to help identify, quantify, and understand key investor and advisor trends.  
"I am thrilled to join the team at VettaFi, particularly at such an exciting time in the organization's growth," said Katz. "Everyone knows that data is crucial in the decision-making processes, but it's the right data, structured in the right way, that helps power the most impactful decisions. That is exactly what my new colleagues and I can provide." 
Steady Drumbeat of VettaFi News 
The opening of VettaFi's New York office and the addition of Craig Katz are but the latest major announcements from VettaFi, which launched in May of 2022 as the new collective brand encompassing the work being done by what had been formerly ETF Trends, ETF Database, Alerian, and S-Network Global Indexes.  
The VettaFi launch has been followed by a range of announcements in close succession, including the addition of senior leaders like Brian Coco; Jon Fee, who joined as chief marketing officer after time with Salesforce and BlackRock; and Peter Dietrich, who joined in October as head of sales for index, data, and analytics after 17 years with Morningstar. The firm has also been very active on the indexing front in adding new clients and building out relationships with existing clients, such as First Trust, which now has VettaFi indexes underpinning six of its ETFs. VettaFi remains unwavering in its commitment to providing the highest level of educational materials and insights for asset managers and advisors, further augmenting those capabilities in October with the acquisition of Advisor Perspectives
Most recently, VettaFi announced that TMX Group, a leading operator of global markets and builder of digital communities and analytics solutions, had made a strategic investment in the firm, further expanding VettaFi's reach and powering additional growth.  
The VettaFi team is currently hard at work putting the finishing touches on Exchange, which will take place February 5–8, 2023 in Miami Beach, Florida. This will be the second iteration of what has already become the world's largest gathering of financial advisors and ETF industry professionals.  
More information on VettaFi can be found here: http://www.vettafi.com/
About VettaFi  
VettaFi LLC, a data, analytics, and thought leadership company, is transforming financial services from an industry to a community—one relationship at a time. Engaging millions of investors annually, VettaFi cultivates an industry-leading data-driven platform, built to empower and educate the modern financial advisor and institutional investor.  In addition to providing interactive online tools and research, VettaFi offers asset managers an array of indexing and digital distribution solutions to innovate and scale their businesses.  
   
For more information, visit www.VettaFi.com .