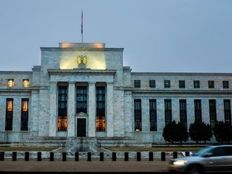 As large- and small-cap stocks tumbled yesterday on the latest interest rate hike from the Federal Reserve, investors in the night effect managed to avoid losses.
Broad indexes fell sharply on Wednesday afternoon as investors digested the latest Fed meeting, in which the federal funds rate was lifted by 25 basis points. Comments from Fed Chair Jerome Powell and Treasury Secretary Janet Yellen about the bank turmoil helped drive the plunge.
Notably, after markets closed on Thursday, stocks rebounded during the overnight trading session, with large- and small-caps both recording positive performance. The sharp decline in stocks during the day session on Wednesday sandwiched between two uneventful night trading sessions highlights the power of the night effect.
The night effect is a phenomenon whereby equities have historically performed better from a risk/return perspective during the overnight session (when local markets are closed) than during the day when markets are open. The annualized daily volatility has been lower in the night session than the day sessions across a range of periods, according to NightShares.
At market close on Wednesday, there was a 161 basis point spread between the prior night and day performance of the (SPY A). SPY declined 0.05% during the prior night session, followed by a 1.66% plunge during the day trading session on Tuesday, "according to the NightWatch Mobile App":https://www.nightshares.com/nightwatch-app.
There are two ETFs available to investors offering exposure to the night effect in large-caps. The (NSPY ) offers focused exposure to the night performance of 500 large-cap U.S. companies. The (NSPL B) tilts toward the night, offering exposure to both night and day sessions and providing investment results, before fees and expenses, that correspond to 100% of the performance of a portfolio of 500 large-cap U.S. companies during the day and 150% of the portfolio performance at night.
In small-caps yesterday, measured by the (IWM A-), the spread between night and day performance was 274 basis points. IWM declined 0.07% during the prior night session and dropped 2.81% during the day trading session on Wednesday, according to NightWatch.
The (NIWM ) provides exposure to the night performance of 2000 small-cap U.S. companies.
For more news, information, and analysis, visit the Night Effect Channel.