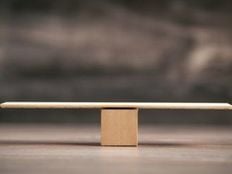 Portfolio Strategies Channel
Equal weight lagged its cap-weighted parent S&P 500 in February for the first time since September.
Both the S&P 500 Equal Weight Index and the S&P 500 slipped in February, declining 3.3% and 2.4%, respectively, but equal weight maintains a modest lead year-to-date, buoyed by strong January performance.
February clawed back some of January's gains, but both indexes remain in the green year-to-date. Equal weight is up 3.8% year-to-date while the S&P 500 is up 3.7% year-to-date.
In January, the S&P 500 EWI gained 7.4%, outperforming the S&P 500, which gained 6.3% during the month, its best January performance since 2019.
The Invesco S&P 500® Equal Weight ETF (RSP A-) offers exposure to the S&P 500 EWI. RSP has historically demonstrated strong returns and introduces the small size and value factors to a portfolio, making it uniquely well positioned in the current environment.
The Invesco ESG S&P 500 Equal Weight ETF (RSPE B) offers the same methodology as RSP, but screens for ESG criteria. Equal-weighted strategies can provide diversification benefits and reduce concentration risk by weighting each constituent company equally so that a small group of companies does not have an outsized impact on the index.
In February, value underperformed growth, and value tilts, which had dominated January's league table, were at or near the bottom in February, according to commentary from S&P Dow Jones Indices.
Last year, the S&P 500 declined -18.1% in 2022 compared to RSP's decline of -11.6%, each on a total return basis. While the S&P 500 EWI consistently outperformed last year, the gap between RSP and the S&P 500 widened substantially during the fourth quarter.
Eight out of 11 equal-weight sectors outperformed their cap-weighted counterparts in 2022. The sectors in which equal weight trailed the S&P 500 were energy, industrials, and healthcare. Energy was the top-performing sector in 2022 for both equal- and cap-weighted.
For more news, information, and analysis, visit our Portfolio Strategies Channel.