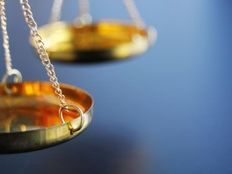 Portfolio Strategies Channel
Many advisors are looking to the benefits of an equal weight strategy and using the Invesco S&P 500 Equal Weight ETF (RSP B+) as the core equity holding in portfolios. 
RSP is an ideal fit for investors looking to maintain broad exposure to the U.S. market since the fund tracks the S&P 500 Equal Weight Index, which, as the name suggests, weights each of the S&P 500's constituents equally, around 0.20%. 
With quarterly rebalances to maintain equal weightings, RSP's methodology imposes a strict "buy low/sell high" discipline, trimming allocations to companies that have grown and increasing allocations to companies that have underperformed, according to Invesco. 
The diversification benefits are a primary reason why many investors favor equal-weighting over market cap-weighted strategies. RSP reduces a portfolio's concentration, ensuring that a small group of companies does not have an outsized impact on the index. 
History has demonstrated that equal weight also tends to outperform. The S&P 500 EWI slightly outperformed the S&P 500 during all three quarters of 2022. Year-to-date through November 15, the S&P 500 has declined by 16.8% while RSP has declined by 10.9%, according to YCharts. As of the end of October, equal weight has outperformed the S&P 500 by 5% over a trailing 12 month period. 
RSP has seen $5 billion in year-to-date inflows, making it Invesco's second most popular ETF this year, as measured by YTD flows, trailing only the Invesco QQQ Trust (QQQ B+), which has taken in $5.8 billion in inflows. 
The Invesco ESG S&P 500 Equal Weight ETF (RSPE ) offers the same equal weight methodology but screens for ESG criteria. RSPE has 187 holdings compared to RSP's inclusion of all constituents in the S&P 500. At each rebalance, the securities in RSPE are each weighted at around 0.6% whereas each security is weighted at around 0.2% in RSP.
Holdings in RSP that have been screened out of RSPE include FedEx Corp (FDX), Duke Realty Corp (DRE), Boeing Co (BA), Incyte Corp (INCY), Eli Lilly & Co (LLY), Monster Beverage Corporation (MNST), Laboratory Corp of America Holdings (LH), Zoetis Inc (ZTS), Arthur J Gallagher & Co (AJG), and FactSet Research Systems Inc (FDS), among others. 
For more news, information, and strategy, visit our Portfolio Strategies Channel.