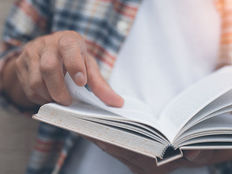 Every week, we bring you the best and most succinct curation of must-read articles to help you grow your investment advisory practice. More than a dozen hours of weekly reading by industry veteran Kristan Wojnar boils down to these three non-negotiables for your reading list. Want to grow your practice? Bookmark our Practice Management center and make these pieces a weekly staple.
This week we are looking at three very different practice management themes; however, they are all equally important to your business. First up is a piece that defines becoming a new breed of advisor—the cyborg advisor. This author believes the day is near that the only financial advisors that exist will be cyborg advisors. Second, we look at an article written to help you with meaningful negotiation conversations with your clients. Our final piece suggests three ways to get CPAs to refer their clients to you.
Are you a cyborg advisor? Check out this interesting read for six steps to become a true technology-aided financial professional who uses robo-advice in combination with the human factor of financial guidance.
Your negotiations skills are skills you always have room to refine and improve. These three core tenants will help you communicate more effectively with your clients and prospects when negotiating.
Looking for consistent referrals from CPAs? This is a great read to help you differentiate yourself from other advisors vying for high-quality referrals from CPAs.
Happy reading, and talk to you next week when we'll bring more of the best tools and tactics to outperform your peers and grow your business.
---
Content continues below advertisement