Stocks Kicked Out Of The NASDAQ-100 (QQQ) Since 1995
The NASDAQ-100 Index, often known simply as the NASDAQ, is one of the best known benchmarks in the world. The index utilizes a modified market-cap strategy, reflecting the performance of a tech-heavy basket of large stocks that can differ dramatically from indexes such as the Dow and S&P 500. The NASDAQ-100 is also the underlying for one of the oldest and most popular ETFs; PowerShares' QQQ ETF (QQQ, B+) will enter its teenage years in March of 2013, and has more than $33 billion in assets. There are other ETFs that are linked to various other NASDAQ indexes, including funds like Fidelity's (ONEQ, A-) and iShares' (IBB, A-).
As of July 2013, the NASDAQ-100 experienced a number of shuffles; several stocks, including Liberty Media, Starz, Virgin Media, Perrigo, and Oracle were removed. They join a not-so-elite group of a couple hundred stocks that has been kicked out of the index since 1995; the following interactive chart lists every company kicked out of the NASDAQ-100 since 1995. Simply click on a year to see which companies were excluded and when it occurred [see also Visual History Of The S&P 500].
For ETF insights and actionable investment ideas, sign up for the free ETFdb newsletter:
Kicked Out of The Nasdaq 100 (QQQ) in 1995
Dollar General,
1/27/1995
Magma Power Company,
1/27/1995
QVC,
2/13/1995
SciMed Life Systems,
2/27/1995
Sonoco Products,
3/6/1995
Lotus Development,
7/5/1995
LEGENT Corporation,
7/19/1995
Bruno's Inc.,
8/18/1995
Pacific Telecom,
9/27/1995
LIN Broadcasting Corp.,
10/3/1995
Pioneer Hi-Bred Int.,
11/6/1995
Roadway Services,
11/27/1995
MultiMedia,
11/27/1995
Adolph Coors Company,
12/18/1995
Alexander & Baldwin,
12/18/1995
AST Research, Inc.,
12/18/1995
Charming Shoppes,
12/18/1995
Hon Industries,
12/18/1995
Intelligent Electronics,
12/18/1995
Nordson Corporation,
12/18/1995
Tecumseh Products,
12/18/1995
Yellow Corporation,
12/18/1995
Kicked Out of The Nasdaq 100 (QQQ) in 1996
Bay Networks, Inc.,
2/29/1996
StrataCom, Inc.,
7/10/1996
U.S. Healthcare, Inc.,
7/17/1996
America Online, Inc.,
8/2/1996
AES Corporation (The),
9/30/1996
St. Jude Medical, Inc.,
11/25/1996
Acclaim Entertainment, Inc.,
12/23/1996
Atlantic Southeast Airlines, Inc.,
12/23/1996
Bob Evans Farms, Inc.,
12/23/1996
Giddings & Lewis, Inc.,
12/23/1996
J.B. Hunt Transport Services, Inc.,
12/23/1996
Kelly Services, Inc.,
12/23/1996
Lam Research Corporation,
12/23/1996
Herman Miller, Inc.,
12/23/1996
Mobile Telecom Tech Corp.,
12/23/1996
Perrigo Company,
12/23/1996
Read-Rite Corporation,
12/23/1996
A. Schulman, Inc.,
12/23/1996
Stewart & Stevenson Services, Inc.,
12/23/1996
Vanguard Cellular Systems, Inc.,
12/23/1996
Willamette Industries, Inc.,
12/23/1996
MFS Communications Company, Inc.,
12/31/1996
Kicked Out of The Nasdaq 100 (QQQ) in 1997
Gateway 2000, Inc.,
5/22/1997
SunGard Data Systems, Inc.,
6/4/1997
U.S. Robotics Corporation,
6/12/1997
Republic Industries, Inc.,
6/12/1997
Cascade Communications Corp.,
7/1/1997
Stryker Corporation,
7/24/1997
Fort Howard Corporation,
8/13/1997
Tyson Foods, Inc. Class A,
10/15/1997
Kicked Out of The Nasdaq 100 (QQQ) in 1998
Outback Steakhouse, Inc.,
1/7/1998
Informix Corporation,
1/7/1998
PETsMART, Inc.,
1/7/1998
Boston Chicken, Inc.,
1/7/1998
Glenayre Technologies, Inc.,
1/7/1998
Komag, Incorporated,
1/7/1998
Intuit, Inc.,
1/7/1998
Paging Network, Inc.,
1/7/1998
IDEXX Laboratories, Inc.,
1/7/1998
RPM, Inc.,
1/7/1998
Cirrus Logic, Inc.,
1/7/1998
American Greetings Corporation,
2/11/1998
Viking Office Products, Inc.,
8/27/1998
DSC Communications Corporation,
8/28/1998
Gartner Group, Inc.,
9/15/1998
MCI Communications Corporation,
9/16/1998
General Nutrition Companies, Inc.,
12/21/1998
U.S. Office Products Company,
12/21/1998
Sybase, Inc.,
12/21/1998
ADTRAN, Inc.,
12/21/1998
PhyCor, Inc.,
12/21/1998
Dura Pharmaceuticals, Inc.,
12/21/1998
Oxford Health Plans, Inc.,
12/21/1998
Wisconsin Central Transportation,
12/21/1998
PairGain Technologies, Inc.,
12/21/1998
Allied Waste Industries, Inc.,
12/30/1998
Kicked Out of The Nasdaq 100 (QQQ) in 1999
HBO & Company,
1/13/1999
Tele-Communications,
3/10/1999
Netscape,
3/18/1999
Jacor Communications,
5/5/1999
McCormick & Company,
5/25/1999
FORE Systems,
5/28/1999
Nordstrom,
6/10/1999
Ascend Communications,
6/25/1999
Chancellor Media Corp.,
7/14/1999
Quantum Corporation,
8/4/1999
Food Lion,
9/9/1999
Centocor,
10/6/1999
Corporate Express,
10/27/1999
Comair Holdings,
11/22/1999
Worthington Industries,
12/20/1999
CBRL Group,
12/20/1999
First Health Group,
12/20/1999
Ross Stores,
12/20/1999
Fastenal Company,
12/20/1999
Andrew Corporation,
12/20/1999
Electronics for Imaging,
12/20/1999
Reuters Group,
12/20/1999
Cambridge Tech Partners,
12/20/1999
Autodesk,
12/20/1999
Micron Electronics,
12/20/1999
Lincare Holdings,
12/20/1999
Stewart Enterprises,
12/20/1999
Rexall Sundown,
12/20/1999
Tech Data Corporation,
12/20/1999
Qwest Communications,
12/30/1999
Kicked Out of The Nasdaq 100 (QQQ) in 2000
Network Solutions, Inc.,
6/9/2000
VISX, Incorporated,
9/7/2000
NTL Incorporated,
10/27/2000
Lycos, Inc.,
10/30/2000
Global Crossing Ltd.,
11/6/2000
Adaptec, Inc.,
12/18/2000
American Power Conversion Corp.,
12/18/2000
Apollo Group, Inc.,
12/18/2000
Dollar Tree Stores, Inc.,
12/18/2000
Legato Systems, Inc.,
12/18/2000
Herman Miller, Inc.,
12/18/2000
Network Associates, Inc.,
12/18/2000
Northwest Airlines Corporation,
12/18/2000
PacifiCare Health Systems, Inc,
12/18/2000
Quintiles Transnational Corp.,
12/18/2000
Sigma-Aldrich Corporation,
12/18/2000
Synopsys, Inc.,
12/18/2000
Kicked Out of The Nasdaq 100 (QQQ) in 2001
SDL, Inc.,
2/13/2001
BMC Software, Inc.,
3/13/2001
VoiceStream Wireless Corporation,
5/31/2001
At Home Corporation,
10/4/2001
Exodus Communications, Inc.,
10/5/2001
XO Communications, Inc.,
12/17/2001
Ariba, Inc.,
12/24/2001
BroadVision, Inc.,
12/24/2001
CMGI, Inc.,
12/24/2001
CNET Networks, Inc.,
12/24/2001
3Com Corporation,
12/24/2001
Inktomi Corporation,
12/24/2001
Level 3 Communications, Inc.,
12/24/2001
McLeodUSA Incorporated,
12/24/2001
Metromedia Fiber Network, Inc.,
12/24/2001
Novell, Inc.,
12/24/2001
Palm, Inc.,
12/24/2001
Parametric Technology Corp.,
12/24/2001
RealNetworks, Inc.,
12/24/2001
Kicked Out of The Nasdaq 100 (QQQ) in 2002
Adelphia Communications Corporation,
6/3/2002
Immunex Corporation,
7/15/2002
WorldCom, Inc.,
7/24/2002
Concord EFS, Inc.,
11/7/2002
Comcast Corporation,
11/19/2002
Gemstar-TV Guide International Inc.,
12/16/2002
Abgenix, Inc.,
12/23/2002
Andrx Group,
12/23/2002
Applied Micro Circuits Corporation,
12/23/2002
Atmel Corporation,
12/23/2002
Charter Communications, Inc.,
12/23/2002
Conexant Systems, Inc.,
12/23/2002
Cytyc Corporation,
12/23/2002
Integrated Device Technology, Inc.,
12/23/2002
ImClone Systems Incorporated,
12/23/2002
i2 Technologies, Inc.,
12/23/2002
Protein Design Labs, Inc.,
12/23/2002
PMC - Sierra, Inc.,
12/23/2002
Rational Software Corporation,
12/23/2002
Sepracor Inc.,
12/23/2002
Vitesse Semiconductor Corporation,
12/23/2002
Kicked Out of The Nasdaq 100 (QQQ) in 2003
Biogen, Inc.,
11/13/2003
ADC Telecommunications, Inc.,
12/22/2003
Brocade Communications Systems, Inc.,
12/22/2003
CIENA Corporation,
12/22/2003
LM Ericsson Telephone Company,
12/22/2003
Human Genome Sciences, Inc.,
12/22/2003
ICOS Corporation,
12/22/2003
Monster Worldwide Inc.,
12/22/2003
RF Micro Devices, Inc.,
12/22/2003
Kicked Out of The Nasdaq 100 (QQQ) in 2004
PanAmSat Corporation,
8/19/2004
Cephalon, Inc.,
12/20/2004
Compuware Corporation,
12/20/2004
First Health Group Corp.,
12/20/2004
Gentex Corporation,
12/20/2004
Henry Schein, Inc.,
12/20/2004
NVIDIA Corporation,
12/20/2004
Patterson-UTI Energy, Inc.,
12/20/2004
Ryanair Holdings PLC,
12/20/2004
PeopleSoft, Inc.,
12/29/2004
Kicked Out of The Nasdaq 100 (QQQ) in 2005
VERITAS Software Corporation,
7/1/2005
Nextel Communications, Inc.,
8/15/2005
Career Education Corp.,
12/19/2005
Dollar Tree Stores Inc.,
12/19/2005
Intersil Corporation,
12/19/2005

Invitrogen Corproation,
12/19/2005
Level 3 Communications Inc.,
12/19/2005
Millennium Pharmaceuticals Inc.,
12/19/2005
Molex Inc.,
12/19/2005
Novellus Systems Inc.,
12/19/2005
QLogic Corp.,
12/19/2005
Sanmina-SCI Corp.,
12/19/2005
Synopsys Inc.,
12/19/2005
Smurfit-Stone Container Corp.,
12/19/2005
Kicked Out of The Nasdaq 100 (QQQ) in 2006
Mercury Interactive Corp.,
1/4/2006
MCI, Inc.,
1/9/2006
Siebel Systems, Inc.,
2/1/2006
Chiron Corporation,
4/20/2006
PIXAR,
5/8/2006
ATI Technologies Inc.,
10/24/2006
Red Hat, Inc.,
12/12/2006
JDS Uniphase Corporation,
12/18/2006
Lincare Holdings Inc.,
12/18/2006
Urban Outfitters, Inc.,
12/18/2006
Kicked Out of The Nasdaq 100 (QQQ) in 2007
Comverse Technology, Inc.,
2/1/2007
American Power Conversion Corporation,
2/14/2007
American Eagle Outfitters, Inc.,
3/8/2007
MedImmune, Inc.,
6/1/2007
Biomet, Inc.,
7/12/2007
Maxim Integrated Products, Inc.,
10/2/2007
CDW Corporation,
10/8/2007
CheckFree Corporation,
12/4/2007

LM Ericsson Telephone Company,
12/24/2007
Patterson-UTI Energy, Inc.,
12/24/2007
Ross Stores, Inc.,
12/24/2007
Sepracor Inc.,
12/24/2007
XM Satellite Radio Holdings Inc.,
12/24/2007
Kicked Out of The Nasdaq 100 (QQQ) in 2008
BEA Systems, Inc.,
4/30/2008
Tellabs, Inc.,
5/19/2008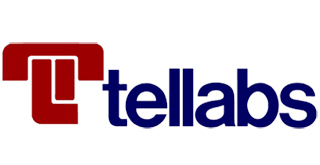 UAL Corporation,
7/21/2008
Monster Worldwide, Inc.,
11/10/2008
Kicked Out of The Nasdaq 100 (QQQ) in 2009
Focus Media Holding,
1/20/2009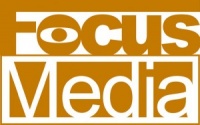 Sun Microsystems,
7/17/2009
Juniper Networks,
10/29/2009
Akamai Technologies,
12/21/2009
Hansen Natural,
12/21/2009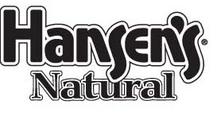 IAC/InterActive Corp.,
12/21/2009
Liberty Global,
12/21/2009
Pharmaceutical Product Development,
12/21/2009
Ryanair,
12/21/2009
Steel Dynamics,
12/21/2009
Kicked Out of The Nasdaq 100 (QQQ) in 2010
Cintas,
12/20/2010
Dish Network,
12/20/2010
Foster Wheeler,
12/20/2010
Hologic,
12/20/2010
J.B. Hunt,
12/20/2010
Logitech,
12/20/2010
Patterson Companies,
12/20/2010
Kicked Out of The Nasdaq 100 (QQQ) in 2011
Genzyme,
4/4/2011
Millicom International Cellular,
5/27/2011
Cephalon,
7/15/2011
Joy Global,
12/6/2011
FLIR Systems,
12/19/2011
Illumina,
12/19/2011
NII Holdings,
12/19/2011
Qiagen,
12/19/2011
Urban Outfitters,
12/19/2011
Kicked Out of The Nasdaq 100 (QQQ) in 2012
First Solar,
4/23/2012
Teva Pharmaceuticals,
5/30/2012
Ctrip,
7/23/2012
Infosys Limited,
12/12/2012
Apollo Group,
12/24/2012
Electronic Arts,
12/24/2012
Flextronics,
12/24/2012
Green Mountain Coffee Roasters,
12/24/2012
Lam Research,
12/24/2012
Marvell Technology Group,
12/24/2012
Netflix,
12/24/2012
Research in Motion,
12/24/2012
VeriSign,
12/24/2012
Warner Chilcott,
12/24/2012
Kicked Out of The Nasdaq 100 (QQQ) in 2013
Liberty Media,
1/15/2013
Starz,
3/18/2013
Virgin Media,
6/5/2013
Perrigo,
6/6/2013
Oracle Corporation,
7/8/2013
BMC Software,
7/25/2013
Life Technologies,
8/15/2013
DELL,
10/29/2013
Randgold Resources,
11/18/2013
Fossil, Inc.,
12/23/2013
Microchip Technology,
12/23/2013
Nuance Communications,
12/23/2013
Sears Holdings Corporation,
12/23/2013
DENTSPLY International,
12/23/2013