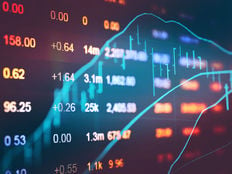 Relative Value Investing Channel
Geopolitical waves have been rocking boats in emerging markets with the president of Turkey sacking its top central bank official and the abrupt resignation of Mexico's finance minister recently. With these types of political shock waves posing as a risk for emerging markets, is the space still a viable option for investors moving forward?
While veteran investors can dismiss these latest happenings in emerging markets as par for course for allocating capital overseas, another threat of slowing globalization is a cause for concern.
"The entire rationale [for investing in emerging markets]has been exports and consumption," says Bhanu Baweja, chief strategist at UBS. "People came into our industry at a time of hyperglobalisation. But now globalisation is flattening, not just because of [Donald] Trump, but for deeper, organic reasons."
Still, investors who are willing to accept the risk, can look to emerging markets for opportunities to diversify their portfolios. On the other hand, if they're feeling that EM can even outperform developed markets in the long run and slough off any impending risk, there are relative weight exchange-traded fund (ETF) options to consider.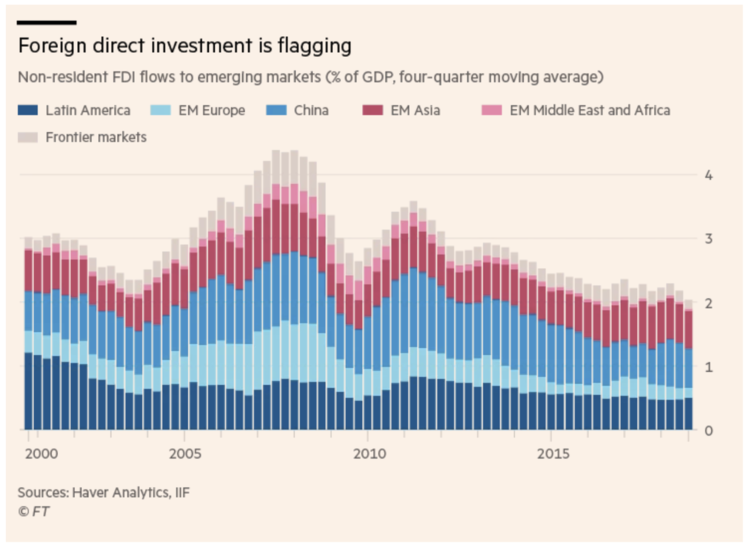 The month of June saw emerging markets outpace developed markets, according to the latest Relative Weight Spotlight by Direxion Investments. As the capital markets look to possible rate cuts by the Federal Reserve before year's end, a weakening dollar could feed into emerging markets (EM) strength and pave the way for gains in the EM space.
"Emerging Markets (+ 5.98%) outperformed Developed Markets (+ 5.69%) by a mere 0.29% throughout June, but it was the first such occurrence since March," the Direxion Investments July Relative Outlook report noted. "Albeit a muted difference, we attribute the relative outperformance to a weaker dollar in June, where the U.S. Dollar Index fell below its 200-day moving average following the Federal Reserve meeting on June 19. From most angles, our model remains fairly neutral on Emerging Markets relative to Developed Markets, but short-term price momentum suggests that investors should keep an eye on this recent strength in Emerging Markets, especially if the U.S. dollar weakens."
2018 saw four interest rate hikes which helped decimate the emerging markets (EM) space, but 2019 thus far has been a year of redemption and more strength could be on the way if analysts are correct in forecasting an interest rate cut before the end of the year.
With U.S. President Donald Trump leading the charge in clamoring for lower interest rates, the EM space is likely to join in on the demands. A number of economists and analysts alike don't expect a rate cut to necessarily happen immediately, but a dovish message from Fed Chair Jerome Powell could clear the runway for a rate cut before the end of 2019.
---
Content continues below advertisement
An ETF for EM Strength
For investors looking for the continued upside in emerging market assets, whether driven by a weakening USD or continued developments around trade, the Direxion MSCI Emerging Over Developed Markets ETF (RWED ) offers them the ability to benefit not only from emerging markets potentially performing well, but from emerging markets outperforming developed markets.
RWED seeks investment results that track the MSCI Emerging Markets IMI – EAFE IMI 150/50 Return Spread Index. The Index measures the performance of a portfolio that has 150 percent long exposure to the MSCI Emerging Markets IMI Index and 50 percent short exposure to the MSCI EAFE IMI Index.
On a monthly basis, the Index will rebalance such that the weight of the Long Component is equal to 150% and the weight of the Short Component is equal to 50% of the Index value. In tracking the Index, the Fund seeks to provide a vehicle for investors looking to efficiently express an emerging over developed investment view by overweighting exposure to the Long Component and shorting exposure to the Short Component.
For more relative market trends, visit our Relative Value Channel.