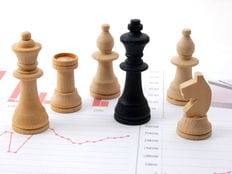 Relative Value Investing Channel
Being able to make levelheaded decisions for investing, based on competent advice and sound principles, is a vital part of CNBC's "ETF Edge." Host Bob Pisani was joined by Betterment's Dan Egan on Monday to go over how his pro tips come in handy.
Having spent his career helping people make better financial and investment decisions, including investing in ETFs, Egan has some thoughts on people choosing to invest in thematic ETFs and other products that seem based around popular fads.
Egan jokes, "One of the best signals is if your brother-in-law is talking to you about it over Thanksgiving, you might want to watch out for it." This is to say the speed of new ETFs dropping has been quicker, with the asset base needed to launch these funds have gone down as well. So, there's ultimately been more rapid uptake on new ETFs.
So, much like any viral-based idea, product, or conversation, there are ways to look at what stands as possibly remaining viable. One way is simply determining whether or not a fund has performed well recently. If not, but it's still growing – that's an interesting one to watch.
The S&P 500 Has Changed
ETF Trends CEO Tom Lydon joined the conversation to point out how the S&P 500 is not the same as it was 10 years ago. Now, it has 18% in some bank or high-technology-based stocks, which means if a correction is in place, they'd probably give more back than others. Still, there aren't a lot of innovative technology companies that can't be looked at properly without considering the future.
Lydon then asked what Betterment can do to ensure investors consider the future for up-and-coming companies the major indexes don't currently have the allocations for. Egan believes it may be an even bigger issue along the regulatory lines. That said, he thinks it's necessary to watch out for allowing people to speculate in less liquid, less transparent companies.
Summing up Egan's rules for ETF investing, he believes it comes down to the following: Be careful in jumping onto particular thematic bandwagons, the lack of a need for 50 ETFs when less than ten works just as well, the idea that the biggest ETFs are not necessarily the best, and being careful when trading.
---
Content continues below advertisement
Watch This Panel Go Over Advice On Proper ETF Investing