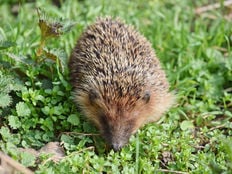 Relative Value Investing Channel
In face of mounting concerns and heightened risks, investors can look to ETFs to give their portfolios a defensive tilt.
Morgan Stanley's Mike Wilson, one of Wall Street's most skeptical strategists, advised clients to forgo growth stocks for defensive names, arguing that "demand destructive" tariffs are fueling fears of a recession, CNBC reports.
Specifically, Wilson highlighted the potential for defensive bond proxies to outperform growth names by 10%.
"At the end of a growth scare when recession fears emerge, secular growth stocks typically underperform defensives," Wilson said in a note. "Slowing job creation and slowing hours worked, stock market volatility and new tariffs are all potential weights on consumer spend."
In the latest round of tariffs between the world's two largest economies, many everyday items and consumer goods were targeted, which could cost the average American household $1,000 per year, according to J.P. Morgan. Any trade-related risk-off events could further drag on risk sentiment, with the bond market repeatedly flashing recession warnings as the yield curve inverts.
"Since the consumer is 70% of the economy, the overall impact on the economy could be greater for this round," Wilson added. "Keep in mind that last year's first round of tariffs happened when companies were still enjoying a massive profits/margin windfall from the tax cuts. With that windfall now gone, the ability to eat the tariffs is much lower today."
As a way to go defensive, investors can focus on the consumer staples segment. Consumer staples are those items that appear in our cupboards and closets, from shaving cream to soda. For investors looking to get involved with this sector, the Vanguard Consumer Staples ETF (VDC A+), Consumer Staples Select Sector SPDR ETF (XLP A) and Fidelity MSCI Consumer Staples ETF (FSTA ) are some options to gain broad exposure to go defensive.
Additionally, investors can look to something like the Direxion MSCI Defensives Over Cyclicals ETF (RWDC B) to gain better access to the market through a well-known investment pair. The underlying index is built with a 150% long component and 50% short component, resulting in a net exposure of 100% of assets. The ETF provides relative outperformance if the long component outperforms the short component. The strategy implements the long side of the trade, and then also rewards an investor when a macro view is correct. Specifically, RWDC goes long health care, consumer staples, energy and utilities while going short information technology, financials, consumer discretionary, communication services, industrials, real estate and materials.
This article originally appeared on ETFTrends.com.