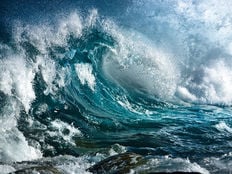 Relative Value Investing Channel
U.S. markets have been constantly vacillating in reaction to positive and negative headlines on trade talks between the U.S. and China and interest rate cuts. This has been going on for quite some time, however, and experts see it continuing.
"I think advisors need to worry about the choppiness of the markets," Ed Rosenberg, Senior Vice President, Head of ETFs, American Century Investments, said earlier this year at Inside ETFs 2019, pointing to the Federal Reserve and China trade deal as top concerns that could contribute to future volatility and uncertainty.
"I think you'll see choppiness the first half of the year, and as we get a better, clearer picture of what's going to happen, I think you'll see us smooth out in the second half of the year," he added.
Interestingly, Rosenberg's words still ring true so far in the second half of 2019 as well.
Technicians claim that the market was due for a rally but it's unclear that it will last. The test would be for the S&P to revisit the 2,943 level, its Aug. 13 high, after the S&P last week was able to hold above its 2,822 Aug. 5 low.
"Seeing last week's low hold I think was a positive sign for a potential bounce back to be more than just a few days. There's no way to know that until we see follow-through later this week," said Frank Cappelleri, executive director, Instinet. "The past two times you bounced from the same support level, it was over in a few days."
As a way to better navigate these choppy waters, American Century offers a suite of smart beta or factor-based index ETF space with strategies including the American Century Quality Diversified International ETF (QINT B+), American Century STOXX U.S. Quality Growth ETF (QGRO B-) and American Century STOXXU.S. Quality Value ETF (VALQ B).
The smart beta ETFs utilize American Century Investments' Intelligent Beta methodology, which systematizes many of the same attributes that fundamental research and security selection seek to identify, in a rules-based, indexed approach.
"I think we'll definitely see big swings," said Steven DeSanctis, small- and mid-cap analyst at Jefferies, adding the market may have bottomed for now. "If companies are sitting here a few weeks from now and not knowing what's going on with the tariffs, they're going to cut numbers."
The benefit of the smart beta ETFs is their quick reaction time.
"Having components that can best respond to these changes, you know, these very quick changes in the economic environment is going to be very crucial," he added.
This article originally appeared on ETFTrends.com.