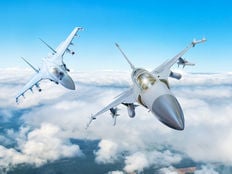 Relative Value Investing Channel
Amid trade wars and inverted yield curves, investors have been opting for defensive measures to combat market volatility, which could provide fodder to feed the Direxion MSCI Defensives Over Cyclicals ETF (RWDC B). Can defensives continue to outperform cyclicals through the rest of 2019?
A recent FTSE Russell blog post delved deeper into why defensives have been the go-to option as opposed to cyclicals.
"Several macroeconomic drivers have been fueling the strong outperformance of defensive stocks over their cyclical counterparts," said Alec Young, FTSE Russell managing director of global markets research. "The biggest has been widespread fears of slowing global growth which has only been exacerbated by seemingly endless US-China trade tensions. This has led companies in defensive, counter-cyclical businesses to lead more economically sensitive stocks.
"In addition, worries about the health of the global economy have driven interest rates to record lows around the world," Young added. "Given that companies in defensive sectors like utilities, consumer goods, telecommunications and real estate generally sport higher dividend yields than their cyclical counterparts, falling interest rates have helped drive defensive stock leadership.
After four consecutive interest rate hikes in 2018 preceded a recent rate cut by the Federal Reserve, market dynamics are changing given the Federal Reserve's view on the global economy. Their further foresight on economic activity around the globe and interest rate policy measures will provide insight on how the cyclical sector performs over the coming months.
"Investors looking for cues on better cyclical stock performance may want to focus on the outlook for global growth and the direction of long term interest rates," said Young. "If confidence in growth improves and interest rates begin to head higher it's logical to assume cyclical stock performance may become more competitive."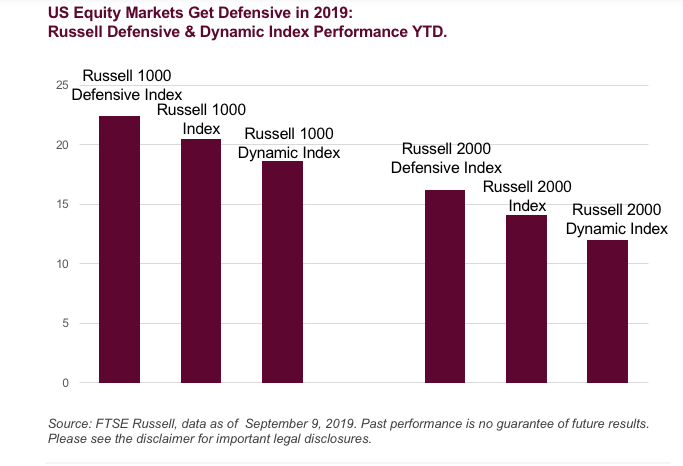 RWDC provides a means to not only see defensive sectors perform well, but a way to capitalize on their outperformance compared to cyclical sectors. The fund tilts towards defensive sectors like health care and consumer staples as shown in the fund's breakdown. Conversely, it shorts names like the top technology giants that skew towards momentum.
RWDC seeks investment results that track the MSCI USA Defensive Sectors – USA Cyclical Sectors 150/50 Return Spread Index. The Index measures the performance of a portfolio that has 150% long exposure to the MSCI USA Defensive Sectors Index (the "Long Component") and 50% short exposure to the MSCI USA Cyclical Sectors Index (the "Short Component").
If investors feel that defensive sectors will get the nod moving forward, they best give RWDC a closer look.
This article originally appeared on ETFTrends.com
---
Content continues below advertisement