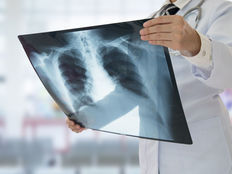 Richard Bernstein Advisors Channel
What's in an ETF, anyway? Investors are likely well aware by now of the benefits of the ETF wrapper, its tax efficiency and tradability, but it's important to remember that fundamentally, ETFs aren't too different from their mutual fund cousins. It can be tempting to look at an ETF's tracked index and invest or not based on just the index, but that can be risky. Instead, investors may want to "X-ray" their ETF holdings, a key part of the investment approach at Richard Bernstein Advisors (RBA).
Why is it important to "X-ray" your ETFs? It may be helpful to take a look at two ostensibly similar looking strategies for an example, like the (HERO B-) and the (ESPO B-). The two are both explicitly looking at the intersection of the video gaming industry and the growing esports scene, and charge similar fees at 50 and 56 basis points, respectively.
HERO tracks the Solactive Video Games & Esports Index, while ESPO tracks the MVIS Global Video Gaming & eSports Index, which don't' seem too different on the surface — but the holdings between the two differ in significant ways, and not just by weighting scheme. Where ESPO's leading holdings are the chip megafirm NVIDIA Corporation (NVDA) and Tencent (700), the pair is completely absent from HERO's holdings, according to VettaFi's ETF Database.
ESPO has far fewer holdings overall, too, which makes it less diversified across the industry than HERO. Overall, the two are more different than they first appeared, which makes understanding ETF holdings an important part of using them — and a key piece of the puzzle at RBA and its (IRBA ).
IRBA is an ETF of ETFs, holding a variety of other ETFs that IRBA's management team "X-rays" to craft a bespoke allocation to sustainably minded stocks in ESG ETFs. IRBA's allocation is driven by RBA's research into the profit cycle, using a top-down, fundamentals driven understanding of corporate profits, liquidity, and investment sentiment to assess which overall sectors are the right investment per the timing of the profits cycle, and finding the right stock baskets in other ETFs in which to invest.
Charging 69 basis points, IRBA takes that research and actively invests, X-raying the holdings of its own held ETFs along the way. For those investors who want active management with a go-anywhere, allocation view, IRBA could be a strategy to consider.
For more news, information, and analysis, visit the Richard Bernstein Advisors Channel.
---
Content continues below advertisement